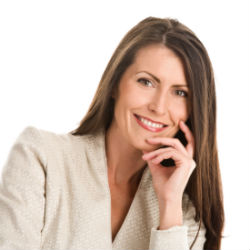 Blepharoplasty, also known as eyelid surgery, can benefit men and women who have excess skin and fat in the upper or lower eyelids. While the majority of patients seek this treatment to correct age-related changes, many individuals in their thirties or younger undergo the procedure to improve conditions that run in their family.
Upper and lower eyelid lifts can be performed alone or together, depending on the individual's needs. Surgery of the eyelids can also be combined with other facial or body procedures for a more comprehensive transformation. To learn what procedure or combination of procedures can help you reach your aesthetic goals, please schedule a consultation with one of our experienced plastic surgeons.
The Eyelid Surgery Procedure
Upper Eyelid Lift
Upper blepharoplasty can be performed under local anaesthesia as an in-office procedure or in the main operating room with sedation or general anaesthesia. During the procedure, excess skin and muscle are removed (with limited fat excision) to correct hooded, droopy (ptotic) lids and to create a more alert and rested appearance. The incisions are positioned in the natural skin creases of the upper lids and tend to heal as a fine-line scar, easily concealed with makeup within the first two weeks. Patients are typically discharged home later that same day.
Lower Eyelid Lift
Lower blepharoplasty is designed to correct excess fullness, puffiness, and skin of the lower lid. The procedure can also help diminish dark circles of the lower lid that persist even when an individual is well rested. Depending on the amount of skin that needs to be removed, incisions are placed either along the inside of the lower lid skin (conjunctiva) or just below the lower lash line. These incisions may extend to the wrinkles to the side of the eyes (Crow's Feet). The aim of the lower eyelid lift is to improve tired-looking eyes and create an appearance that looks well-rested, natural, and alert.
Eyelid Surgery Recovery
Following eyelid surgery, you can expect bruising and swelling to occur, but this should fade with time. Our surgeons recommend keeping your head elevated and routinely using cool compresses in the area to reduce swelling. Additionally, oral pain medication can be taken to minimize postoperative pain and discomfort.
Two to three days following surgery, you should be able to resume most of your normal activities. However, many patients do not feel socially presentable until after the first week. To prevent healing complications, our surgeons recommend you avoid strenuous activities until the first few weeks after your surgery. More specific details about your recovery will be discussed when you meet with your surgeon. During this time you can also ask questions or express any concerns you may have.
Schedule a Consultation
If you would like to schedule a consultation with one of our doctors, or learn more about eyelid surgery, please contact The Ottawa Clinic.