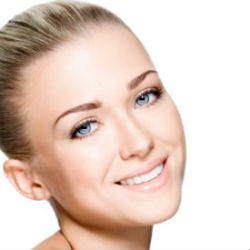 Rhinoplasty, or nasal surgery, can be a highly beneficial procedure for those wishing to enhance the aesthetics of their nose or improve function of their nasal airway. The surgery involves reshaping the structure of the nose to create a more desirable appearance and/or correct difficulties with breathing. When you come in for your consultation, one of our experienced plastic surgeons will conduct a thorough examination, at which time you are encouraged to express your concerns and ask any questions you may have. Based on your aesthetic goals and individual needs, your surgeon will help you understand what you can achieve from rhinoplasty.
To learn more about the procedure, or to schedule your consultation, please contact The Ottawa Clinic today.
The Rhinoplasty Procedure
Rhinoplasty usually takes about two to three hours to complete. Depending on your specific needs, your surgeon may perform either open or closed surgery to access the structures of the nose for reshaping. An open rhinoplasty involves an incision in the space between nostrils (columella) for a complete view of the nose. A closed rhinoplasty is when all nasal modification is performed via the nostrils.
If additional cartilage is needed to complete the improved nasal shape, this can usually be taken from the middle part of the nose (septum). Should there not be sufficient cartilage, as is often the case with a revisional rhinoplasty, your surgeon may take a small amount from the ear. More detailed information about your procedure will be provided prior to your surgery, allowing you to ask questions and get a better idea of what to expect.
Rhinoplasty Recovery
Following your rhinoplasty, pain should be minimal, and any discomfort can be treated with oral medication. Swelling and bruising may occur around the nose and eyes, but this should fade with time. To minimize swelling, our surgeons encourage patients to keep the head elevated and to routinely apply a cold compress. You can expect to have your stitches and other dressings removed within the first week. Most patients can resume their normal routine within the first couple weeks and typically feel comfortable returning to work or school just a few days after surgery. It is important, however, that you avoid strenuous activities for the first four to six weeks to not disrupt the healing process. While you can begin to see your results once the swelling has begun to subside, your results should continue to improve over several months.
Schedule a Consultation
If you would like to learn how rhinoplasty can help you achieve your specific goals, please schedule a consultation at our practice.