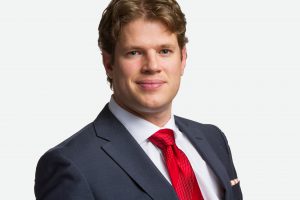 Thank you for visiting TOC's website. As you know plastic and cosmetic surgery is a very popular enterprise, and many individuals will try to take advantage of this. Plastic surgeons are the only surgeons who are trained to perform cosmetic surgery on the entire body including the face, breast and body. To be certified as a plastic surgeon, a doctor has to complete five additional years of surgical training after medical school. The Royal College of Physicians and Surgeons of Canada has been overseeing postgraduate medical education since 1929 and will only designate a "fellow" (FRCSC) if the plastic surgeon has reached the pinnacle of education, research and training. When considering cosmetic surgery, you should ensure that the doctor you are considering to perform your procedure is a plastic surgeon and is a FRCSC specifically in plastic surgery.
I believe that your outward appearance should be a reflection of how you feel on the inside. Cosmetic surgery affords you the option of making the two coincide.
Educational Background
Originally from the East Coast, Dr. Gallant completed his undergraduate training at l'Université de Moncton in New Brunswick, where he received his Diploma in Health Sciences (DSS). He went on to study medicine at l'Université de Sherbrooke in Quebec, where he completed his Doctor of Medicine degree (MD) graduating in 2005.
The ability to directly, and somewhat instantly, improve a patient's quality of life was what brought Dr. Gallant to the world-renowned McGill University in Montreal, Quebec, where he underwent a five-year training program in Plastic and Reconstructive Surgery. McGill has a rich Canadian history, being the first Faculty of Medicine in Canada and one of the first in North America. It has also been ranked first in Canada among medical-doctoral universities for the last 10 years by Maclean's University Rankings. Dr. Gallant studied under Dr. H. Bruce Williams, C.M. who just recently received the Order of Canada for his contributions to the practice of plastic surgery, particularly for helping burn victims as well as young people with congenital abnormalities.
In addition to this, Dr. Gallant's interest in breast surgery and cosmetic surgery brought him to continue his studies. He spent the following year working with some of the McGill experts in the field of breast surgery.
Dr. Gallant became a Fellow of the Royal College of Physicians and Surgeons of Canada (FRCSC) in plastic surgery after his training.
Professional Experience
After briefly returning to his alma mater during his first year of practice, Dr. Gallant relocated with his family and established his practice in our nation's capital, Ottawa, Ontario. Currently, Dr. Gallant is an associate at the Montfort Hospital, and he also lectures at the University of Ottawa where he mentors and teaches medical students, residents and future plastic surgeons.
Professional Affiliations
Dr. Gallant is an active member of the Canadian Society of Plastic Surgery, the National Capital Society of Plastic Surgery, the College of Physicians and Surgeons of Ontario and the Ontario Medical Association.
Personal Life
Dr. Gallant is involved in providing humanitarian aid. He works with the Canadian organization Team Broken Earth, which is committed to bringing aid to Haiti since the devastating earthquake in 2010. He travels with a team of medical specialists providing surgery to underprivileged adults and infants.
Dr. Gallant's Role at The Ottawa Clinic
Dr. Gallant's 10 years of experience with all facets of aesthetic (cosmetic) plastic surgery has made him very comfortable with many surgical procedures. He offers breast enhancement surgery (breast implants, breast lift, breast reduction and reconstruction after breast cancer surgery), facial rejuvenation (facelift, neck lift, lip enhancement, nose surgery, ear pinning and eyelid surgery), body contouring (liposuction, tummy tuck, body lift, arm lift, thigh lift, and Brazilian butt lift),  genital rejuvenation surgery (labioplasty, hymen reconstruction and vaginal tightening). He also personally performs all non-surgical injectables such as BOTOX® Cosmetic, JUVÉDERM®, Restylane® and Perlane® at TOC.
Schedule a Consultation
Dr. Gallant is both a surgeon and an artist. His skillful hands have operated on thousands of patients in his 10 years of practice. He is regarded by his peers for his command of innovative plastic surgery techniques. His goal is to achieve the natural, refreshed look you have been wanting. He prefers short-scar, or even no-scar, techniques when possible. These allow for a rapid recovery and quicker return to normal activities. When done properly, these can provide a natural-looking and long-lasting outcome.
During your consultation, you will be carefully evaluated, and an individual plan will be customised for your personal goals and requirements. Different options will be discussed, and your questions will be answered. Dr. Gallant is committed to your care from the initial consultation through the treatment and follow-up.
If you think cosmetic surgery is for you, consider Dr. Gallant. He has the experience, judgement, and proper training that can give you the safest and most predictable outcomes. With this personal touch, he can make you have an amazingly superior cosmetic surgery experience at TOC.