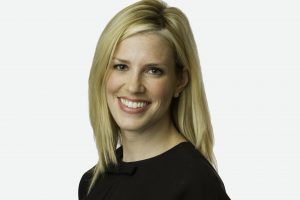 Jillian Macdonald, MD, FRCPC, is a Royal College-certified dermatologist who offers comprehensive care for skin cancer patients. She has expertise in the area of skin cancer prevention and treatment, and has a special interest in sun protection.
Dr. Macdonald is committed to providing a global approach to skin health founded in sound dermatologic principles, evidence-based treatments and technical expertise. She has given educational lectures on Mohs micrographic surgery, skin cancer and anti-aging, and is involved in promoting sun awareness to the general public through local skin cancer screening events.
As Co-Director of The Ottawa Clinic and Rapid Access Skin Cancer Clinic, she offers expert consultation and care tailored to the individual needs and concerns of her patients to optimize skin health. The broad range of Dr. Macdonald's expertise includes surgical management of melanoma and non-melanoma skin cancer and other benign lesions.
Educational Background
Dr. Macdonald is an Associate Professor in the Division of Dermatology, University of Ottawa (The Ottawa Hospital), where she completed her Dermatology residency. She is fellowship-trained in Mohs Micrographic Surgery and Cutaneous Oncology from the University of British Columbia, and is the only dermatologist in Eastern Ontario to provide this state-of-the-art procedure.
She is very involved in teaching within the University of Ottawa Dermatology program, providing resident training in medical, surgical and aesthetic dermatology. Dr. Macdonald is committed to research, and her work has been published in medical literature and presented at major dermatology conferences.
Professional Affiliations
Dr. Macdonald is a Fellow of the Royal College of Physicians and Surgeons and an Associate Member of the American College of Mohs Surgery. She is a board member of the Canadian Society for Dermatologic Surgery. Her professional memberships include the Canadian Dermatology Association, American Academy of Dermatology, American College of Mohs Surgery, American Society of Dermatologic Surgery, Canadian Medical Association, and Ontario Medical Association.
Schedule a Consultation
If you are interested in learning how you can improve the look and health of your skin, please schedule a consultation with Dr. Macdonald at our office.