Meet Our Team
We would love to welcome you to our Ottawa Clinic family where it will be our privilege to provide you the same exceptional care, compassion and advice we offer each other. Meet the friendly and knowledgeable members of our team below:
RN, Registered Nurse Injector
Karine Lauzon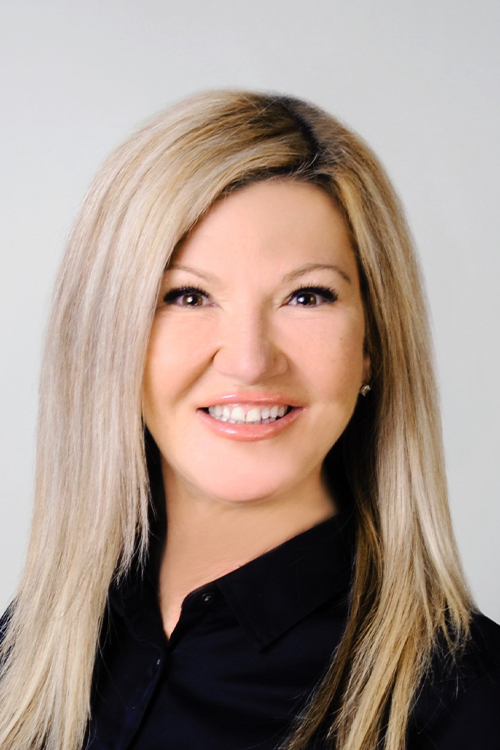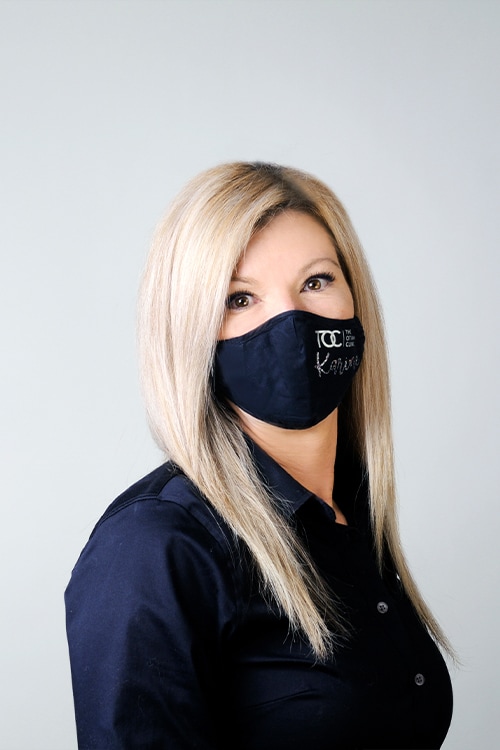 Karine Lauzon is a Registered Nurse who brings many years of varied experience.  She began working in the aesthetic environment in 2017 and is incredibly passionate about educating her patients about the process of skin rejuvenation and advising them on effective surgical and non-surgical options for the best results. Fluent in both English and French, Karine has more than 30 years of experience in both surgical and non-surgical settings, where she has served in all areas of nursing including geriatric care, cardiology, emergency and surgery. Her professional credibility and reputation reflect her commitment to being a positive influence in the lives of patients.  
Karine understands that each patient has unique needs and she develops personalized treatment plans that ensure that they experience the best technique and technology available. She is committed to helping patients achieve their aesthetic goals using safe and effective treatments, helping them look and feel their best. 
 
Educational Background
Karine has accorded certifications and licenses in Neuromodulator Cosmetics, Hyaluronic Acid Filler Treatments, and Botox for Hyperhidrosis. She received her registered nursing diploma in 1991 and later advanced to pursue her operating room certificate.  She is a strong believer in continued learning and continues to advance her knowledge in modern treatment techniques, technology, and products. Her list of certifications also includes: ACLS (Advanced Cardiac Life Support) Instructor; Operating Room and PACU Nursing Certificate PALS (Pediatric Advanced Life Support); TNCC (Trauma Nurse Core Course); ENPC (Emergency Nurse Pediatric Course); and BLS (Basic Life Support). 
 
Professional Affiliations
Karine is a member of the Canadian Nurses Protective Society and is licensed with the College of Nurses of Ontario.  For the long period she has been in the medical field, Karine has associated with various professional institutions where she has demonstrated admirable leadership and team collaboration capabilities. She has also exhibited a unique talent for training and motivating other health care professionals. 
Karine is always at the forefront of helping her patients, nonetheless, she finds time to engage in social events such as volunteering, fundraising, and hockey training and teaching. She currently lives in Ottawa, enjoys travel, outdoors activities and an avid animal lover.
Medical Aesthetician
Kate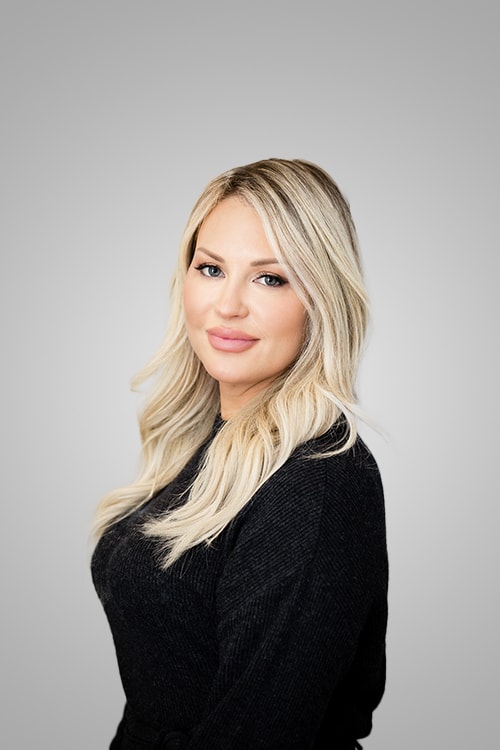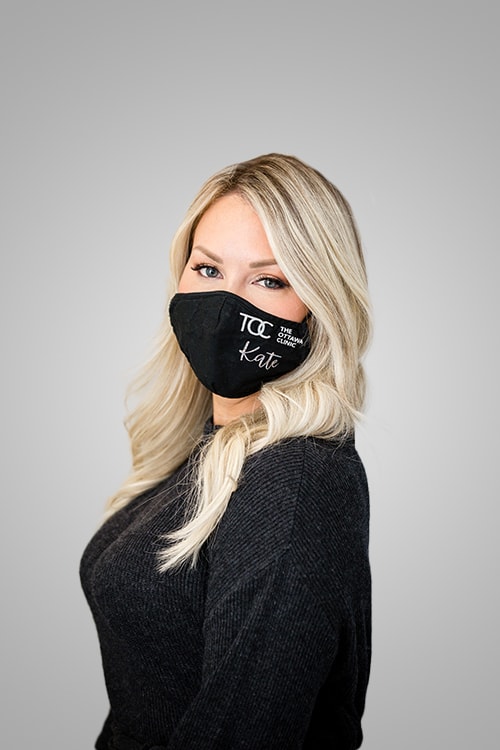 Kate has been a Medical Aesthetician at The Ottawa Clinic since March 2019, and has been practicing in the Medical Aesthetics industry for over 15 years. She is a 9x-certified laser hair removal and IPL specialist, and is also certified in microneedling, body contouring, skin tightening, skin resurfacing, miraDry®, peels, and tattoo removal. To stay current on the latest advancements, Kate attends yearly conferences and seminars for continuing education. At TOC, she performs a wide range of procedures, including PRP/microneedling, IPL, CoolSculpting®, Fraxel®, Thermage®, laser hair removal, hydrafacials, and miraDry®. Kate says her favourite part of TOC is the combination of expert knowledge of surgical and non-surgical techniques—all in one state-of-the-art location!
"As a patient, trying to navigate our industry can be overwhelming. I view patient education as a crucial part of the professional partnership. Patients deserve an informative experience that is both relaxing and result driven. That's what I provide."Kate
Nurse
Krystal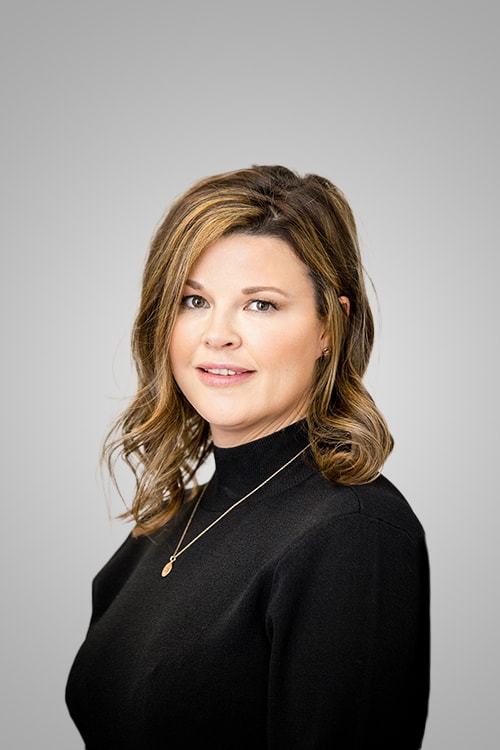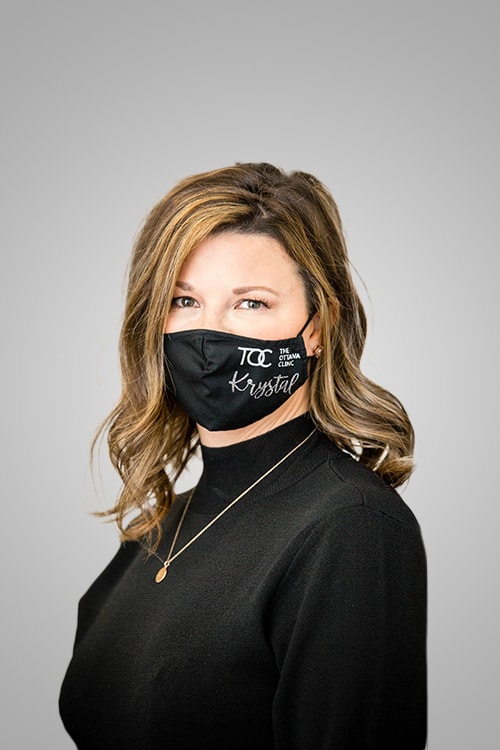 Krystal is a registered practical nurse who graduated in 2008. After graduation, she began her nursing career at the Montfort Hospital where she gained extensive experience working full time on the surgical unit for 8 years. In addition, she also worked part time in homecare nursing in the community. Krystal has been a part of The Ottawa Clinic team for the past 5 years and says she absolutely loves working on the cosmetic side of healthcare. She is currently certified in CPR, and assists our surgeons with all minor procedures done in the office. Krystal has gained in-depth knowledge of skin care products and treatments as well as a strong knowledge of dermatology. She performs treatments such as Coolsculpting®, BOTOX® injections for hyperhidrosis, PRP treatments, laser hair removal, hydrafacials, and miraDry®.
"I am so grateful to have the opportunity to work with such a great team!"Krystal
Patient Care Coordinators
The role of our patient care coordinators is to help patients through the entire process of their surgical experience, including booking your initial consult and being there to help support you on your journey to looking and feeling your best! These people will be there to answer any questions you have from the beginning of your surgical experience.
Emily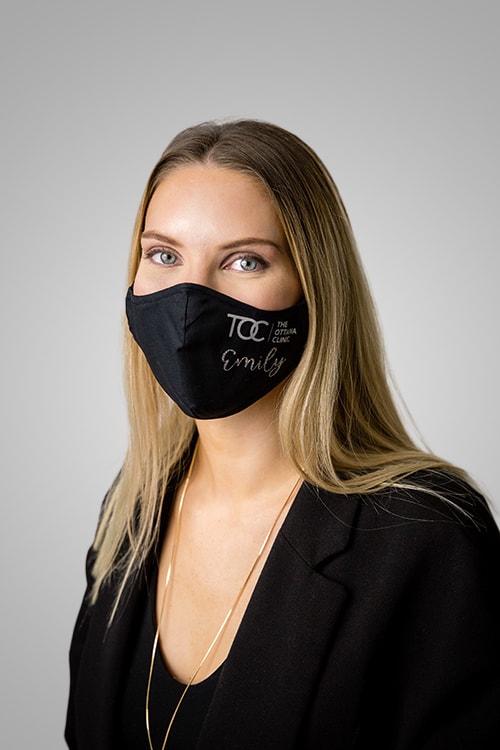 Emily joined The Ottawa Clinic in July of 2019 as a Patient Liaison; in May 2020, she entered her current role as a Patient Care Coordinator for Dr. Nodwell. Prior to joining The Ottawa Clinic, she worked as a receptionist at a cosmetic injection clinic in Toronto before moving to Ottawa in 2019. She studied Hospitality Management in college and is currently enrolled in online classes for a diploma in Medical Office Administration! In her spare time she loves trying new restaurants and spending time with friends and family. 
"What I love most about working at The Ottawa Clinic is working with such an amazing team! I also love being there for patients and being able to work with them throughout their journey with TOC."Emily
Sarah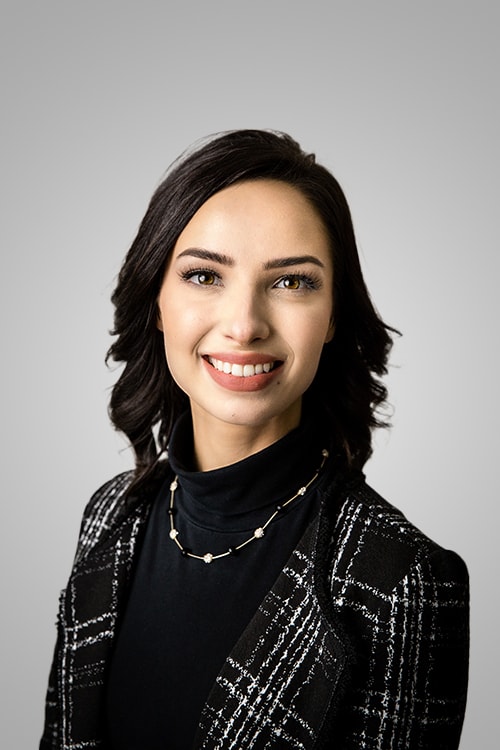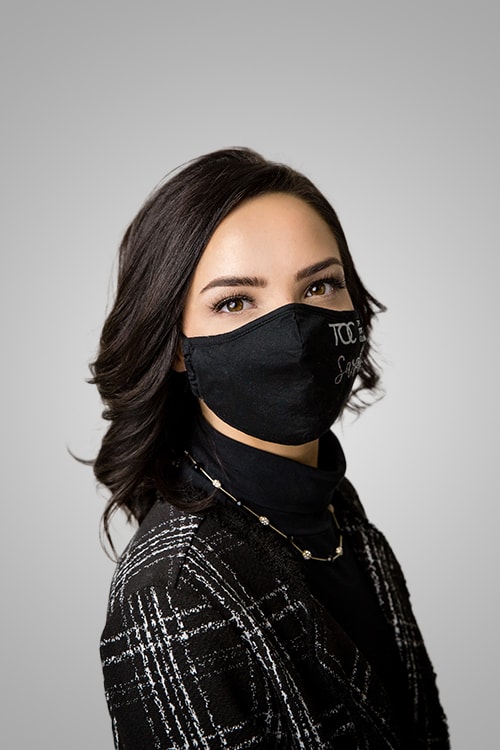 Sarah joined The Ottawa Clinic in 2019 working as a Patient Liaison, and has since moved on to being Dr. Smith's Patient Care Coordinator as of May 2020. Prior to becoming a part of the TOC team, she received her diploma in Office Administration Health Services from Algonquin College. Being a patient care coordinator, Sarah's goal is to make sure that each patient is comfortable and informed from the day of consultation, throughout planning of surgery and post-operatively. When she is not in the office, she likes spending quality time with her family, going on bike rides and enjoying sunny days.
"My favourite part of being a part of The Ottawa Clinic is definitely the team of amazing individuals I get to work with; they make each day that much better!"Sarah
Office Administration
Patty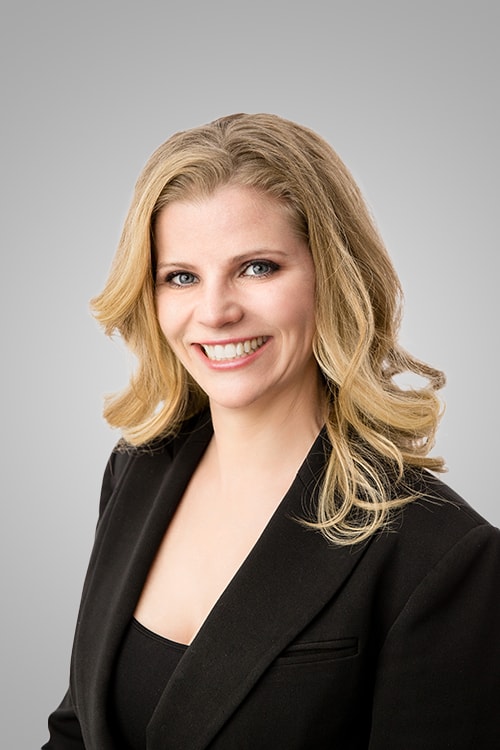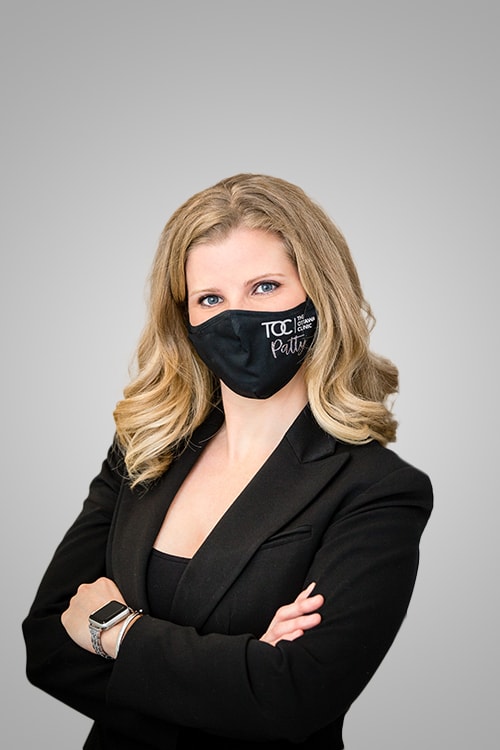 You will find Patty helping out around the office to make it run as smoothly as possible. She has her BScH (Biology) and has extensive expertise in Human Resource management. She develops the guidelines, protocols and procedures to ensure your safety, consistent with the College of Physicians and Surgeons of Ontario. You will often find her behind the reception desk or about the office ensuring our protocols are the best they can be. She is happy to answer any questions about any of our safety protocols or about our many services.
"We are focused on ensuring you have a wonderful experience. I am happy to help any way I can to ensure our team has what they need to ensure your safety and make you look and feel your best!" Patty