Dr. S. A. Trefor Nodwell
S. A. Trefor Nodwell, MD CM, FRCSC is a fully qualified plastic surgeon certified with the Royal College of Surgeons of Canada. He is a Staff Plastic Surgeon at the Queensway Carleton Hospital in Ottawa, ON and also has privileges at the Carleton Place and District Memorial Hospital in Carleton Place, ON. He has been in independent practice in our Nation's Capital since 2005 and is Co-Owner of The Ottawa Clinic.
His practice focus is cosmetic plastic surgery with an emphasis on breast aesthetics (breast augmentation and mastopexy), body contouring (liposuction, abdominoplasty, thigh lift, and arm lift) as well as facial plastic surgery (eyelid lift, facelift, neck lift, and forehead lift). He has specific additional training in non-surgical and minimally invasive facial rejuvenation (BOTOX® Cosmetic, injectable fillers, and micro fat grafting).
Educational Background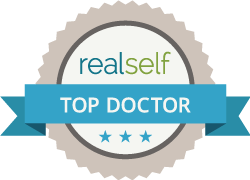 Dr. Nodwell has accredited Fellowships in both Microsurgery and Advanced Reconstructive Techniques (Breast) from the University of British Columbia and Aesthetic Plastic Surgery from the University of Toronto. He completed his Plastic Surgery Residency at Dalhousie University (Halifax, NS) in 2004.
Twice a recipient of the Governor Generals Medal for Academic Excellence (highest academic achievement), Dr. Nodwell graduated with honours (top 10%) from McGill University's Faculty of Medicine (Montreal, QC) in 1999.
Professional Affiliations
He is a member of the Canadian Society of Plastic Surgeons, Canadian Society of Aesthetic Plastic Surgery, American Society of Plastic Surgeons, Canadian Medical Association, the Ontario Medical Association, the Academy of Medicine of Ottawa and the National Capital Plastic Surgery Society. He is fully licensed to practice plastic surgery in Ontario with the Ontario College of Physicians and Surgeons.
As a busy married father, professional and outdoor enthusiast, Dr. Nodwell understands the demands of today's world on your time and energy. He makes every effort to match his patients' goals with current advanced techniques, so as to balance their desired outcome, within an acceptable downtime and budget.
Schedule a Consultation with Dr. Nodwell
If you would like to schedule a consultation with Dr. Nodwell to learn how you can reach your aesthetic goals, please contact The Ottawa Clinic.
Connect with Dr. Nodwell on Instagram