AviClear™
What Is AviClear?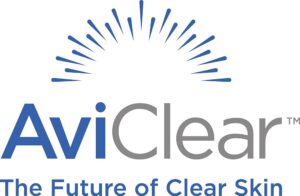 AviClear™ is a laser treatment by Cutera that is FDA approved to treat mild to severe acne. The first energy device of its kind, AviClear works by reducing the oil produced by the sebaceous glands which is one of the most common culprits of acne breakouts. Now available at The Ottawa Clinic, this groundbreaking development in skincare offers patients an effective alternative to the creams and medications many use to control their acne. AviClear is safe for all skin types and has little to no side effects, making it a highly beneficial dermatology treatment with proven skin-clearing results.
What Does the AviClear Treatment Involve?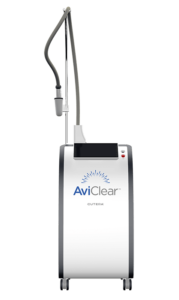 During the AviClear treatment process, your trained professional will deliver the energy to the acne-prone area via a handheld device. The light energy reaches deep into the sebaceous glands to slow sebum (oil) production. As these glands are suppressed, the oil that tends to clog pores is significantly reduced, helping to treat and prevent the cycle of acne. The AviClear treatment is relatively quick and does not require any downtime. Mild redness and swelling may be experienced from one hour up to two days. A series of three treatments, spaced four to six weeks apart is recommended for best results.
Does AviClear Hurt?
The AviClear laser system is equipped with a skin-cooling mechanism, known as AviCool, to ensure the safest and most comfortable procedure possible. As the sensor monitors your skin during treatment, the device is able to maintain the optimal temperature for treatment results and patient comfort. Most individuals tolerate the procedure well.
How Long Does AviClear Last?
Acne breakouts typically improve 3-4 weeks after your last treatment session. Results may continue to improve with time. Latest studies have shown results may last past 12 months and patients can look forward to shorter, milder, and less frequent breakouts with each AviClear treatment in their series
How Much Does AviClear Cost?
Patients may find the long-term improvement achieved with AviClear is ultimately more affordable. This combined with the convenience of having little to no maintenance between sessions makes AviClear a worthwhile investment for those living with frequent acne breakouts. Our team would be happy to answer any questions you may have and provide you with a quote based on the unique details of your individual treatment plan. Financing options are available through Medicard.
To learn more about this treatment, please contact us at The Ottawa Clinic to book your one-on-one appointment.