Revision Breast Surgery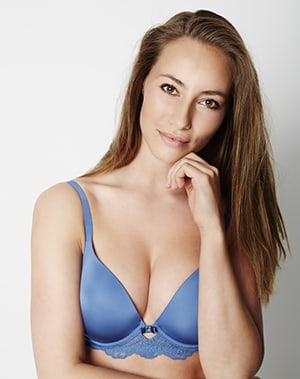 If you have had breast augmentation in the past and are not satisfied with your results, revision breast surgery may be a good option to address your concerns. Whether you received the procedure several years ago or more recently, a revision breast surgery can help correct a number of issues, ranging from implant deflation, scar tissue forming around the implant, the desire to upgrade to a different type or size of implant, or the desire to remove the implants altogether. During the consultation process, one of our experienced plastic surgeons at The Ottawa Clinic will help you understand what your revision surgery can help you achieve, as well as limitations of the surgery.
The Revision Breast Surgery Procedure
If you wish to address any of the following concerns, or other issues you may be having with a previous breast surgery, we encourage you to schedule a consultation to further discuss your options.
Implant Exchange
After breast augmentation – years after the initial procedure, in some cases – some women ultimately decide to alter the size, shape, and/or type of their implants. We can increase or decrease the size of your breast implants, as well as choose a differently shaped implant to help you achieve your desired results. Patients may also wish to upgrade from saline implants to silicone implants or vice-versa.
Capsular Contracture
Capsular contracture occurs when scar tissue forms around the breast implants, sometimes making them feel hard to the touch. This condition can also deform the shape of the breast and even cause pain if severe enough. Through a capsulectomy, your surgeon will remove the scar tissue during surgery and replace or remove the implant, should it be necessary.
Breast Implant Removal
Patients wish to remove breast implants for a number of reasons. This could be motivated by the effects of weight fluctuations, aging, or just a simple personal preference. Since breast implants stretch the skin, removal may cause the area to look deflated, which is why we may recommend a breast lift in conjunction with your implant removal. However, this may not be necessary – once your plastic surgeon has evaluated your needs he will talk with you about the best options.
Breast Implant Deflation
Although rare, breast implant deflation can occur several years after your breast enhancement. Since they are filled with liquid, saline implants can deflate over time, signaling the need for removal. Fortunately, this is often covered under warranty from the manufacturer – many warranties can last up to 10 years. To determine whether your breast implant replacement is covered by warranty, please bring any information you have from your previous breast augmentation to your consultation.
Revision Breast Surgery Recovery
The recovery period following a revision breast surgery will depend upon the extent of work you received to meet your needs. In many cases, our surgeons are able to utilize the same incision locations from your previous surgery. Most patients are able to have this procedure performed as an outpatient and can return home the same day. More specifics about what to expect following your surgery will be discussed in greater detail during the initial consultation.
Please contact The Ottawa Clinic if you would like more information about revision breast surgery. We look forward to meeting you and helping you achieve your goals.