Lip Augmentation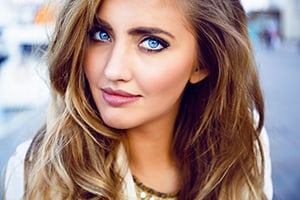 If you are unhappy with thin, small lips and desire more fullness, you may be a good candidate for lip augmentation. This facial procedure entails injections, whether dermal fillers or fat transfer, to be administered into your lips according to the size and shape you hope to achieve. Whether you have smaller lips because of genetics, or have gradually lost volume from the aging process, enhancing your lips can improve the overall aesthetic of your facial appearance.
To learn how lip augmentation can help you reach your cosmetic goals, please contact The Ottawa Clinic to schedule your consultation.
The Lip Augmentation Procedure
To enhance the lips for a more desirable contour, our plastic surgeons utilize the dermal fillers Restylane® or JUVÉDERM VOLBELLA® XC, or fat injections via a graft harvested from another area of the body. The most beneficial type of injection for your unique needs will be established at the consultation. During the procedure, the injections are administered in small amounts in the appropriate areas to achieve the most natural-looking results possible.
Lip Augmentation Recovery
As a non-surgical method for enhancement, lip augmentation typically does not have an extensive recovery period. It should be noted, however, that slight bruising and swelling may occur, but this should fade within a few days. More details about what you can expect following your lip augmentation will be provided when you consult with our surgical team, at which time you can ask questions and express any concerns you may have.
Results will vary according to the specifics of your procedure, though patients can maintain their outcome with touch-up treatments for long-lasting enhancement.
Schedule a Consultation
If you are interested in enhancing the shape and contour of your lips, we invite you to schedule a consultation with one of our plastic surgeons today.