Micro-Needling
What Is Micro-Needling?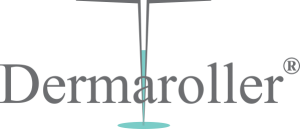 Micro-needling, also known as collagen induction therapy, is a non-surgical skin rejuvenation procedure that uses numerous tiny needles to create small holes in the skin to stimulate collagen production. This promotes skin renewal as uneven texture caused by wrinkles, scars, and stretch marks is gradually smoothed. Our team at The Ottawa Clinic, which includes our plastic surgeons and dermatologist, uses the eDermaStamp® by Dermaroller®, which is licensed by Health Canada to ensure the utmost safety and efficacy for our patients.
What Are the Benefits of Micro-Needling?
Micro-needling treatment with the eDermaStamp offers several benefits for men and women wanting to rejuvenate their skin appearance. This professional micro-needling technology uses cone-shaped needles and an optimal needle count to ensure safe and precise treatment. The eDermaStamp allows our professionals to provide consistent procedures with predictable outcomes.
While every procedure is customized to the patient's individualized treatment plan, micro-needling can generally offer patients the following benefits:
Minimally invasive treatment
Little to no discomfort
Diminished wrinkles, scars, and stretch marks
Thicker, tighter skin
Improved skin tone
More youthful skin appearance
How Does the Micro-Needling Treatment Work?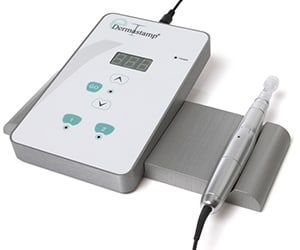 To begin the micro-needling procedure, a numbing cream will be applied to the face, and your skin will be cleansed. Your skin care professional will then adjust the eDermaStamp device to ensure the medical-grade micro-needles are at the ideal length for your needs. Hyaluronic acid is then applied to the skin, and the handheld micro-needling device will be guided across the area.
As the face is treated, tiny wounds are created in the epidermis and dermis to trigger the growth of new tissue. These micro-injuries close within minutes of treatment, but your deeper skin layers will continue to heal. Throughout this process, new collagen and elastin form, which leads to smoother skin texture as lines are filled and the skin obtains a youthful plumpness. To complete your micro-needling procedure, a hyaluronic acid mask is smoothed onto your face to hydrate and protect the skin.
Can Micro-Needling Help with Hair Loss?
For those wanting to reverse hair loss and achieve fuller, thicker hair, we offer the Dermaroller hair and scalp treatment known as XCELLARIS PRO. This involves a series of micro-channeling procedures that focus on the scalp in conjunction with at-home care products, which utilize potent active ingredients to improve the surrounding skin and overall hair structure.
When Will I See My Micro-Needling Results?
Results from the micro-needling procedure can often be seen within one to two weeks of treatment, with additional improvement occurring as the skin continues to heal. At the beginning of the micro-needling recovery, the area will typically be red and have minor swelling. You should avoid exercise, hot tubs, and excess sunlight for the first 48 hours. Makeup should be avoided for the first 24 hours, and sunscreen should be avoided for an additional day.
How Much Does Micro-Needling Cost?
The cost of an individual micro-needling treatment often starts at $300. Your total will depend upon multiple factors, including the size of the areas being treated and number of sessions in your treatment plan. During your consultation, our team will provide you with a cost quote based on your unique needs and aesthetic goals.