Fraxel® Laser Skin Resurfacing
What Is Fraxel Laser Resurfacing?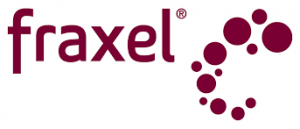 Fraxel is a fractional laser treatment that can treat a variety of imperfections that tend to age your appearance, including fine lines, wrinkles, pigmentation, scarring, and sun damage. The advanced light energy works deep into your skin to stimulate collagen and regenerate skin cells to smooth the uneven skin structure. Fraxel involves focused attention to target areas for the most effective results. Through this advanced non-surgical skin treatment, you can achieve healthier-looking and -feeling skin. The procedure can be administered by our dermatologist, our nurse injector, or one of our plastic surgeons.
What Can Fraxel Laser Resurfacing Improve?
Fractional skin resurfacing with the Fraxel laser system can diminish a wide range of skin concerns, such as the following:
Fine lines and wrinkles, including crow's feet and frown lines
Acne scars and other types of surface scars
Stretch marks
Abnormal pigmentation, such as age spots
Sun damage
Actinic keratosis, a common skin condition
What Does the Fraxel Laser Treatment Involve?
Before your laser resurfacing procedure, the skin will be cleansed and a topical desensitizing cream will be applied to ensure your comfort. As your treatment begins, the Fraxel laser will be guided around the target area, causing microscopic wounds in the skin to stimulate the body's natural healing response. Since Fraxel is a fractional laser, this leaves the surrounding tissue undamaged, which helps speed the healing process.
As your skin begins to recover, healthy skin cell production will take place, creating a more youthful and glowing skin appearance. The entire laser skin resurfacing treatment will take about 20 to 25 minutes, depending on the size of the area being treated. Minimal downtime is typically needed after treatment.
What Can I Expect in my Fraxel Laser Resurfacing Results?
The results from your laser resurfacing treatment can begin to be seen immediately, but they gradually improve over several weeks as your skin heals. Your final results should be noticeable after two to three months when new collagen has replaced the damaged tissue.
The number of Fraxel treatment sessions will vary according to the extent of your skin resurfacing needs, but most patients can see significant results after only a few sessions. For optimal results, you may be recommended three to five treatments, each taking place every two to four weeks after the previous session.
How Much Does Fraxel Laser Resurfacing Cost?
The cost of laser skin resurfacing with the Fraxel system typically starts at $1,150 per treatment, but this can vary according to each patient's unique needs. To receive an accurate quote based on your skin concerns, you will need to schedule a consultation with one of our plastic surgeons who will evaluate your needs.
If you are interested in learning how Fraxel laser resurfacing can improve your complexion, we encourage you to contact us today to schedule your consultation.