Chemical Peels
What Is a Chemical Peel?
A chemical peel uses a controlled chemical formula to gently remove the outer layers of skin to reveal the healthier, vibrant skin underneath. This peeling process occurs over the course of a few days to weeks after the chemical treatment, depending on the depth of the formula. As the outer layers of skin gradually flake off, a patient's skin tone and texture are improved. Our dermatologist or plastic surgeons can use this popular method of non-surgical skin rejuvenation to revitalize your skin with little to no downtime.
What Are the Benefits of a Chemical Peel?
Chemical peels from our aesthetic team at The Ottawa Clinic provide a variety of benefits for those considered good candidates. Since the type of chemical peel is tailored to the unique needs of each individual, the extent of an individual's skin improvement will vary. In general, chemical peels can address rough skin texture, uneven pigmentation, wrinkles, sun damage, and overall skin quality. As a minimally invasive treatment, chemical peels offer patients a more affordable solution for their skin concerns, without the downtime associated with more advanced procedures. In addition, undergoing chemical peels regularly can help stimulate collagen production and remove dull skin cells for glowing results.
What Are the Different Types of Chemical Peels?
The Ottawa Clinic offers different chemical peel options to help patients achieve the best possible skin results. Read more about each of our medical-grade chemical peel treatments below:
Vivier® Chemical Peel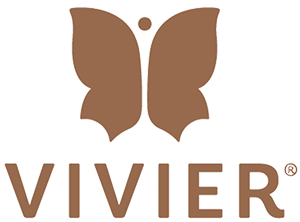 The Vivier peel focuses on the outermost layer of the skin to brighten and renew the overall facial appearance. As a lighter peel, Vivier provides microexfoliation without the need for downtime. Most patients can benefit from a series of Vivier peels to achieve the most improvement for their skin.
Jessner Chemical Peel
The Jessner peel is a medium-depth chemical peel that treats the upper layers of the skin. After your treatment session, it can take several days for your skin to complete the peeling process. At this point you should notice a smoother, fresher skin appearance. At least three Jessner peels are typically recommended in a series.
How Long Does It Take to Recover From a Chemical Peel?
The recovery after chemical peel treatment will vary based on the intensity of the peel formula. Light chemical peels typically have little to no downtime, while medium and deep chemical peels can take multiple days or weeks to complete the post-treatment peeling process. Our aesthetic professionals will help you understand what to expect after your chemical peel based on the details of your treatment plan. You will also be given instructions for after your chemical peel, such as when you can resume wearing makeup and how often you should apply sunscreen.
How Much Do Chemical Peels Cost?
The cost of a chemical peel will vary based on the depth of the peel and details of the patient's treatment plan. A lighter, superficial peel typically has a lower cost, but more treatments are usually needed to achieve significant improvement. For medium and deep peels, the cost may be higher, but fewer treatment sessions are often needed. Compared to other treatments, such as laser skin resurfacing, chemical peels can often provide a more affordable option for patients while still addressing common skin concerns.