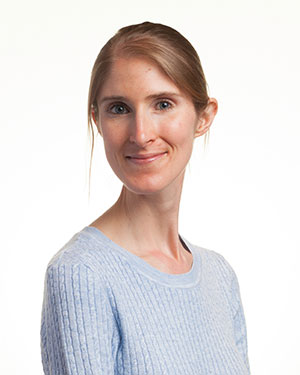 Skin cancer is the most common and rapidly increasing type of cancer in North America. Dr. Kelly's passion from day one of her medical career has been cancer and reconstructive surgery. She therefore focused her professional career on surgical management of skin cancer and subsequent facial reconstruction. Dr. Kelly is dedicated to delivering the highest quality of care: striving to cure each patient of their cancer, and restore their most visible and important feature—their face.
After completing her undergraduate degree at the University of Toronto, Dr. Kelly completed her medical training at Dalhousie University, where she discovered her love of oncologic and reconstructive surgery. She pursued her interest in these fields through a 5-year residency in Otolaryngology-Head & Neck Surgery at the University of Ottawa. To further her expertise in cutaneous oncology, she then completed an international fellowship in Skin Cancer and Reconstructive Surgery through Queen's University, training with experts in the field across Canada and New Zealand. She is currently completing the rigorous Masters in Medicine: Skin Cancer program through the University of Queensland in Brisbane, Australia.
As one of the only surgeons entirely dedicated to the practice of skin cancer management in Eastern Ontario, she helps patients navigate the intimidating and often scary world of cancer diagnosis and treatment through her sensitive approach, creativity, and the delicate touch that she brings to each patient and procedure. Learn more on Dr. Kelly's skin cancer site here.
Dr. Kelly is a Fellow of the Royal College of Physicians and Surgeons, and member of the Canadian Society of Otolaryngology-Head & Neck Surgery, Canadian Association of Facial Plastic and Reconstructive Surgery, International Society for Dermatologic Surgery, Canadian Medical Association, Ontario Medical Association, and Ottawa Melanoma Community of Practice.
When not in the operating room, Dr. Kelly can be found travelling the world, and writing and illustrating books for children.
For more information about Dr. Kelly or to schedule a consultation, please contact The Ottawa Clinic.