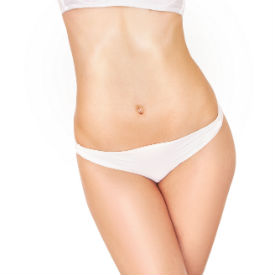 If you have stubborn fat in specific body areas that does not seem to respond to diet or exercise, consider the potential of liposuction. This popular procedure helps you achieve a more desired contour by addressing isolated deposits of fat. Our experienced plastic surgeons at The Ottawa Clinic most often perform liposuction on such areas as the thighs, buttocks, lower abdomen, flanks, hips and waist; however, this treatment can be performed on virtually any body area. For decades, liposuction has helped millions of patients eliminate areas of extra fat with beautiful results.
While it can be a great option for people who are having trouble losing excess pockets of fat, we emphasize that liposuction is not a weight loss technique and cannot treat obesity. The ideal candidate has limited pockets of fat with good quality elastic skin (i.e. minimal overhang or stretch marks).
If you would like to learn more about liposuction and how it can help you achieve your goals, please contact The Ottawa Clinic.
The Liposuction Procedure
To perform the surgery, your plastic surgeon will make small incisions through which the thin suction cannulas can be inserted. Using careful guidance and suction, fat is gently removed from under the skin, gradually resculpting the target areas.
Liposuction can be a less invasive alternative to other surgical procedures, but it can also be used in combination with other treatments. This is often done with such procedures as abdominoplasty, breast lift, and breast reduction for a more comprehensive enhancement.
Recovery from Liposuction
During your recovery from surgery, the treated areas are secured in compression garments to help control swelling. Should you experience any pain or discomfort, medication can help make recovery more comfortable. It is normal to experience mild bruising, but this should quickly fade. Patients can typically resume normal activities within the first week, but you should refrain from exercise and other strenuous activities for at least three weeks.
Schedule a Consultation
For more information about liposuction, or to schedule a consultation, please contact us today.