Demystifying the Facelift: Dr. Nodwell Answers Top Misconceptions
According to the American Society of Plastic Surgeons, facelifts ranked in the top five cosmetic procedures for 2016. With the popularity of face and neck lifts on the rise, so are many misconceptions and questions. Board-certified plastic surgeon and co-founder of The Ottawa Clinic, Dr. Trefor Nodwell takes to RealSelf, a community-driven website, to answer frequently asked questions on face and neck lifts.
Top questions:
Are the recovery time and side effects less from a skin-only face/neck lift?
"While the downtime may be slightly less, the efficacy and longevity of a skin-only procedure are significantly reduced – often, results don't last much beyond a year," explains Dr. Nodwell. "A skin-only facelift relies on the skin to tighten, lift and shape, while a superficial muscular apneurotic system (SMAS) variant procedure uses the deeper tissues to do the heavy lifting. Often we see that the skin-only face lift gives the tightest look while the SMAS procedure looks far more natural."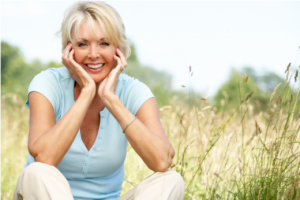 Can a facelift and neck lift be performed at the same time? Can other procedures such as a lip lift be included or is it better to perform them separately?
"The face and neck lift procedures often fit very well together, giving patients a more balanced, youthful look. It is feasible to address all your concerns in a single operative setting," explains Dr. Nodwell. "However, depending on the specifics of your presentation, it is often recommended to avoid combining further operations with a face and neck lift for reasons such as length of the procedure, blood supply and wound healing, and overall surgical goals. With many variables at play, it is important to have a thorough consultation with your plastic surgeon to ensure your procedures and operations will align with your goals."
Is there a way to permanently get rid of a pocket of fat and loose skin on my neck?
"This is a very common concern for men and women alike," explains Dr. Nodwell. "This combination could require a two-step procedure beginning with liposuction via a small incision under the chin to help eliminate the pocket of fat and finishing the procedure with a neck lift to tighten the skin for a smoother, firmer neck appearance. For patients with mildly loose skin and little fat, non-surgical procedures such as CoolSculpting® or BELKYRA™ can be very beneficial. The cold energy system is designed to specifically address fatty tissue with minimal discomfort and recovery time."
To learn more about face and neck lifts, please contact us to schedule a consultation.