Ottawa Surgeon: Keeping You Abreast of Plastic Surgery Procedures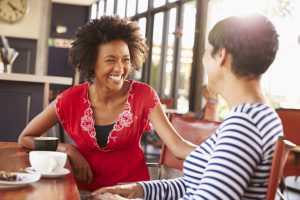 he latest global statistics on cosmetic procedures show that more than 1.3 million women underwent breast augmentation in 2014/2015. "There's no doubt it's one of the most popular plastic surgery procedures today," says board-certified plastic surgeon and founder of The Ottawa Clinic, Dr. Trefor Nodwell. "Even so, some patients are unaware of the differences between this procedure and other common breast-related surgeries, such as the breast lift." Below Dr. Nodwell explains the differences.
Which procedure is right for you?
"In a breast augmentation, we add volume to the breasts, which can be done with implant types including silicone, saline or the IDEAL IMPLANT®, or by using fat grafts from other areas of the body," explains Dr. Nodwell. "A breast lift involves raising and reshaping breasts, which are drooping or sagging, to give a perkier appearance."
Often women seek a breast augmentation when they desire a fuller bust line. "We also see patients looking to create a more balanced appearance," says Dr. Nodwell.
Breast lifts are recommended for women who are happy with their breast size but would like a more youthful shape, texture and silhouette. The procedure is a common remedy for older women, those who have had children or significant weight loss.
What does the surgery entail?
"In either procedure we strive to give the patient a natural look," says Dr. Nodwell. The type of implant chosen for the procedure is dependent on the patient's needs and an understanding of how it will affect her body shape. "The implants can be inserted directly under the breast tissue or under her chest muscle through an incision under the breast fold or around the areola," explains Dr. Nodwell.
The breast lift is just as elaborate. "We tighten the skin around the breasts, re-contour the breast tissue and then reposition the areola to give a more youthful appearance. All of this can be completed with an incision around the areola or under the breast fold," says Dr. Nodwell.
How long is the recovery time?
It's normal to experience some pain, swelling and bruising after both procedures. "These symptoms can be treated with medication and should diminish as the body heals," explains Dr. Nodwell. "We recommend patients avoid strenuous activities for four to six weeks after a breast augmentation, but many can return to daily routines approximately one week after either procedure."
Call us or book a consultation online if you think one of these procedures may be right for you.