Ottawa Plastic Surgeon Travels to India to Help Heal Children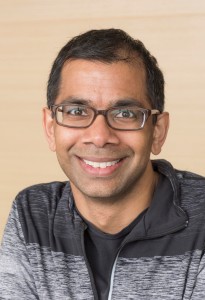 On November 14th, 2016, Dr. Sachin Chitte, board-certified plastic surgeon at The Ottawa Clinic, travelled thousands of miles overseas to Hansot, Gujrat, India with Operation Rainbow Canada (ORC). His goal? To heal children with cleft lips, cleft palate deformities and burns.
Dr. Chitte, alongside 20 fellow Canadian surgeons, nurses and volunteers, remained in India for just over one week to treat as many as 50 children in this time. Many ORC volunteers have done multiple missions and have become familiar with each other's work. They've become a strong team.
"This was my third trip with Operation Rainbow Canada. To date, I've treated more than 100 people (and ORC has treated more than 300 total patients) – from toddlers to the elderly – in marginalized regions of India and Cambodia. This is something I had always wanted to do," says Dr. Chitte, whose family is from India. "The procedures we perform are meticulous and challenging, especially with the younger children, but when you see that child smile for the first time after surgery, it's so worthwhile!"
In 2014, Dr. Chitte travelled to Cambodia for his first mission with ORC. In 2015, he travelled to the same region in India. He loves helping children, many of whom had had difficulty smiling because of a cleft lip or palate. He's grateful to have the skills necessary to make a real difference in these children's lives.
Before the medical team arrives in India, word of the mission is out in neighbouring communities, and parents and children in need are already at the hospital. A series of screenings help the surgeons identify the patients who are most in need – others are referred to specialists at the All India Institute of Medical Science.
Once Dr. Chitte and the ORC crew leave to go home, qualified plastic surgeons from the Surat region will visit the patients weekly to conduct follow ups and ensure proper recovery.
"Plastic surgery is really cool, and there's a lot of unique ways we can help people," says Dr. Chitte. "We can make a positive difference in their lives!"
Operation Rainbow Canada is a volunteer-run, non-profit medical service organization. Its volunteers provide free reconstructive surgery, specifically to patients with cleft lip and cleft palate deformities in developing countries.
Book a consultation with Dr. Chitte to make a difference in your own life.