Mother's Day: Beauty Tips for Mothers and Daughters
Most women get their first skincare and beauty tips from their mothers. As they age, each woman picks up new beauty tricks, and who better to share them with than mom? To celebrate Mother's Day, here are three beauty treatments for mothers and daughters of all ages.
Sun Protection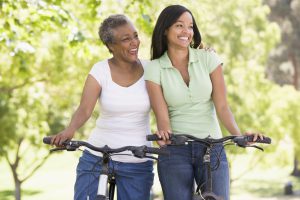 Women in their 20s tend to like a healthy tanned look, but the effects of too much sun, such as sun spots and discoloration, become more pronounced with age. The risk of melanoma increases too with age, so women in their 40s need to be extra conscious about skin protection. Using a face cream or makeup with SPF or a non-greasy sunscreen, such as the SkinMedica Daily Physical Defense®, are good ways for mothers and daughters who love to spend the day outside to protect their skin.
Reviving Your Skin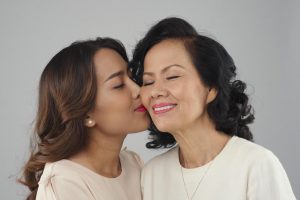 "The breakdown of collagen in our faces begins in our 20s causing the appearance of wrinkles and fine lines," says Dr. Nodwell, plastic surgeon and founder of The Ottawa Clinic. "Women in their 30s can benefit long term from BOTOX® Cosmetic, which studies have shown can minimise the appearance of ageing. For women in their 50s with deeper wrinkles, BOTOX® Cosmetic is a quick and easy way to smooth them out."
Focus on Your Figure
Women tend to put on weight at two key times: post-baby and during menopause. For women with newborns, eating healthily and working out become difficult with a new baby-centric schedule, and during menopause a drop in metabolism and the loss of hormones increase appetite and make it more challenging to lose weight and keep it off. With new CoolSculpting® technology, women in their 30s and 50s can target excess fat. CoolSculpting® technology freezes and kills fat cells, which are then processed through the body giving patients a slimmer, trimmer silhouette.
Think these tips could help you and your mom? This month at The Ottawa Clinic, daughters who buy a Mother's Day gift certificate will receive a small gift certificate in return: $150 for mom $20 for you, $250 for mom $50 for you or $500 for mom and $100 for you.
Book a consultation now for your mother and yourself to learn about which skincare products and cosmetic treatments would benefit you most.