Dr. Nodwell Is Ottawa's First Plastic Surgeon to Offer the BELKYRA™ Treatment for the Double Chin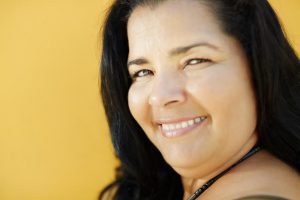 Dr. Trefor Nodwell, board-certified plastic surgeon and founder of The Ottawa Clinic, is Ottawa's first plastic surgeon to offer an innovative, new medical treatment to eliminate the double chin — called BELKYRA™.
"Most weight loss procedures target other areas of the body, like the stomach and thighs, and can cost double that of BELKYRA™. The injectable focuses on stubborn submental fat that persists," explains Dr. Nodwell. "Many people no longer have to undergo surgical procedures like liposuction to add definition to their chins and neck profiles."
In July 2015, BELKYRA™ was approved by Health Canada as a safe, non-surgical medical treatment for the stubborn, persistent fat that accumulates under the chin.
"We're happy to be among the first in Canada to be certified to offer BELKYRA™ to patients who want a non-invasive treatment to eliminate a double chin," says Dr. Nodwell. "By adding BELKYRA™ to our range of specialty treatments, we're providing a truly diverse array of aesthetic, medical and skin health needs."
The procedure breaks down excess fat cells with deoxycholic acid – a substance that naturally occurs in one's body. A very fine needle is used to perform the procedure, which takes less than half an hour to complete at The Ottawa Clinic's office.
Ready to eliminate the stubborn fat under your chin? Meet with us at The Ottawa Clinic and get started!