Mothers! Take Back September with a Mommy Makeover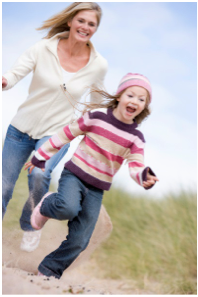 The kids have gone back to school, and now it's time for a Mommy Makeover!
Childbirth leaves some with thicker waistlines; breastfeeding can irreversibly change a woman's figure; and with time every mother's face shows signs of lines and wrinkles. The Ottawa Clinic's mommy makeover combines several plastic surgery procedures to fight the stresses of motherhood and help women reclaim their pre-pregnancy bodies.
Every mother is unique and has different desires and expectations when it comes to getting plastic surgery. At The Ottawa Clinic, Dr. Trefor Nodwell and his team of board certified plastic surgeons help women customise their makeovers.
"We deal with our clients on a case by case basis," says Dr. Nodwell. "A breast lift will help a woman whose breasts have lost their shape, whereas another mother whose waistline has lost its contour post-pregnancy might be more interested in liposuction or a tummy tuck."
"One thing many women notice over the summer is the sagging skin under their arms," says Dr. Nodwell. "With an arm lift, we can get rid of excess skin and give it a stronger shape. The mommy makeover is unique because we take the whole body into account and can combine numerous procedures to give women the best results."
Some of the other common procedures in the mommy makeover package include liposuction in the thigh and buttock area, breast augmentation and facial rejuvenation procedures.
"Mothers are amazing people, and they deserve to look and feel beautiful. Helping mothers reclaim their bodies is one of the highlights of my job," says Dr. Nodwell.
Take control of your body this fall! Book a consultation to find out how plastic surgery can help you get your figure back with The Ottawa Clinic's Mommy Makeover procedure.