Ottawa Plastic Surgeon Dr. Nodwell on Innovation and Change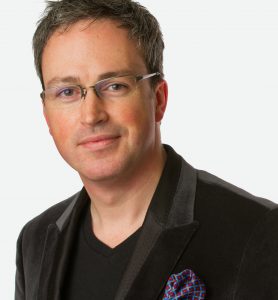 Trefor Nodwell, M.D., founder of The Ottawa Clinic, the national capital region's only integrated plastic surgery and dermatology practice, has been helping people take charge and change their lives since very early in his career.
He graduated with top honours from McGill University's Faculty of Medicine, and it was during his residency at Dalhousie University when he had his first introduction to plastic surgery.
"In one day of assisting, I worked on someone's hand, fixed a facial fracture, did liposuction and a breast augmentation," Dr. Nodwell explained. "I realised that few doctors get to see that range of challenges. I knew then that plastic surgery would become my life's work."
Since then, Dr. Nodwell has successfully performed nearly six thousand hours of surgery for patients from across the national capital region. He has special expertise in breast aesthetics, body contouring and facial plastic surgery. In addition, he provides non-surgical treatment including BOTOX® Cosmetic, fillers and fat transfer.
"It's incredibly rewarding to see my patients take charge of their lives and to help them make the changes they want," said Dr. Nodwell. "Each procedure is unique to the patient. Together we discuss the options and expected outcomes. I want all my patients to be delighted, confident and ready to take on the world!"
Dr. Nodwell has seen many advances in plastic surgery over the course of his career. "New technologies and new treatments have put cosmetic surgery within reach for most people," he said. "You don't have to be a celebrity to afford it or go out of town to find treatments that are safe and predictable – a full spectrum of services is available to people living right here in Ottawa."
That's because two years ago Dr. Nodwell established The Ottawa Clinic, located just off Preston Street, which is the region's only cosmetic surgery practice that integrates dermatology care. The team is comprised of board certified plastic surgeons, dermatologists, nurses and medical administrative professionals. The facility is part medical office, part luxury spa! With more than 60 patients visiting on some days, it's a busy place. But it's a beautiful, aspirational space with a tranquil, relaxing atmosphere.
Dr. Nodwell said, "Often, my patients are taking bold steps to realize their dreams. They are making changes about how they look and how they feel about themselves. It's an honour to be chosen as their trusted partner in their transformation. Their trust is the currency of my life's work."
Take charge. Choose you. Contact Dr. Nodwell to find out how.