Plastic Surgery in Ottawa: Top Five Considerations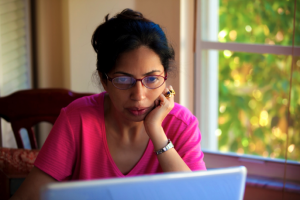 Making the bold decision to undergo cosmetic procedures should not be taken lightly. Deciding what's best for you should be your number one priority. Here's five key considerations for making the right choice.
1. "What do I want to change?"
This is the first question you need to ask yourself before deciding on any cosmetic procedure. Whether you are looking for skin rejuvenation, body contouring, or breast enhancement, you need to feel confident about your decision. Make a list of the changes you would like to see; take a few days; and come back to them. Are your goals still the same? Is plastic surgery the best way to achieve them? If you have friends who've had cosmetic surgery, ask them about it. Knowing what you want is the first step towards achieving it.
2. "What will give me the best results?"
There are a wide range of cosmetic procedures available to you, from non-invasive injections like BOTOX® Cosmetic, to in-hospital surgeries like liposuction. Take a look at what's available and compare the options with your goals. Do your research and book a consultation with a doctor to discuss your options.
3. "Where can I get my procedure done?"
Ottawa and the National Capital Region (NCR) have some of the best facilities and most qualified doctors in the country. For example, Dr. Trefor Nodwell, the founder of The Ottawa Clinic, regularly performs smaller operations on-site at The Clinic, while more invasive procedures take place in a hospital. If you are coming in from out-of-town for a cosmetic procedure, ask The Clinic for advice on accommodation and about plans to help you relax and recover.
4. "Can I afford cosmetic surgery?"
Cosmetic procedures have come a long way in the last decade, and many are a lot more affordable than you might think. A wide range of procedures and products makes the market competitive, and a variety of financing options, like Crelogix and Medicard, offer payment plans that can work for you. Take your budget into account when choosing a procedure and take a look at the financing options available. You might be surprised by what you can afford!
5. "Who is the best surgeon for me?"
This is, perhaps, the most important question. A doctor you can trust to understand your goals will help you achieve them. Putting yourself in someone else's hands is a huge leap of faith, so always check your doctor's qualifications and ask to speak to other clients. Ottawa's Dr. Trefor Nodwell is a Royal College Certified Plastic Surgeon who has been practicing plastic surgery for over a decade. "Ask your surgeon lots of questions and discuss all your concerns," he advises. "Your doctor will be there for you every step of the way."
Take charge. Choose you! Explore your options by sitting down with a Royal College Certified Plastic Surgeon to discuss what works best for you. Book a consultation today.