Ottawa Mother Regains Confidence Following Cosmetic Surgery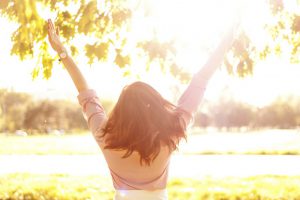 After four children and years of struggling to lose weight, Lynne decided to take control of her body. After researching cosmetic surgery in Ottawa, she decided it was the right path for her. Now, seven years later, she couldn't be happier with the results. Plastic surgery has allowed Lynne to take back her life and regain her confidence.
Lynne first met Dr. Trefor Nodwell seven years ago when he was three years into practice. A certified plastic surgeon with the Royal College of Surgeons of Canada, Dr. Nodwell listened to Lynne's concerns about plastic surgery and her hopes for getting her body back. He explained the procedures and advised Lynne to take her time making a decision. She left his office confident she was on the right course and knowing she was in good hands. She called him back the next day to schedule a tummy tuck.
Since then, Lynne has had two more procedures: a breast reduction and lift as well as an arm lift, and she has watched Dr. Nodwell's practice grow. While she has had some minor setbacks, she says she was never afraid. This is in part because Dr. Nodwell and his staff at The Ottawa Clinic were there for her every step of the way, checking in on her daily, since they knew she would be recovering on her own.
Lynne admits that plastic surgery is not cheap, but says you need to put it in perspective. "I could spend more money on new clothes, pay a therapist or buy a new car, but these things won't change how I look or feel about myself."
Lynne worked nights to afford her procedures and says that every hour was worth it. "It's all about priorities, and my self-esteem comes first," she said. "In fact, I've already begun speaking with Dr. Nodwell about two more procedures to finish my transformation."
Cosmetic surgery has helped Lynne revitalise her body and mind. When she hears women talking about their bodies and feeling helpless, she can't help but add her experiences to the conversation. "I recommend it all the time. As soon as I hear someone begin to complain, I tell them, 'You can do something about that–you're not stuck with it.'"
Take charge! Choose you! Book a consultation with a Royal College certified plastic surgeon to see if cosmetic surgery is the right choice for you.