Dual CoolSculpting®: Ottawa Clinic's Low-Cost, Non-invasive Plastic Surgery Alternative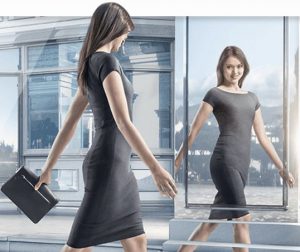 Ottawans struggling to achieve a smooth, toned body – despite dieting and working out – can now get the results they want, thanks to The Ottawa Clinic and its new Dual CoolSculpting® technology. The Clinic is the National Capital Region's first and only plastic surgery practice to offer the non-invasive cosmetic dual procedure.
"CoolSculpting® is for people who want to take charge of the way they look and feel about themselves, but don't want to have surgery," says Dr. Trefor Nodwell, plastic surgeon and founder of The Ottawa Clinic. "If they don't want the cost and downtime of liposuction or a tummy tuck, our patients can pop into the Clinic over their lunch hour and get similar results."
CoolSculpting® targets stubborn pockets of fat through a unique freezing process. Over the course of a one-hour session, a CoolSculpting® machine is placed over the target area to freeze and eliminate fat cells. Although the skin gets firm and cold, patients typically report barely feeling a thing. Afterwards the skin warms up and thaws, and over the next few weeks, the body naturally processes the dead cells, leaving the treated area with a slimmer, even contour. Most patients begin to notice a difference at the three-week mark, while final results become evident after three months.
CoolSculpting® is often used to target the body's "trouble zones", like love handles, stomach bulges, thighs and arms. While most practices require at least two hours to treat two areas, Dr. Nodwell is the first and only physician in the NCR to offer Dual Sculpting. The Dual Sculpting procedure cuts procedure times in half by using two machines to simultaneously target two different areas at once, like both inner thighs, or both sides of the stomach. "My clients are busy with commitments at home and at work, the Dual Sculpting procedure means they can get great results while keeping their personal life on track."
To find out if CoolSculpting® is right for you, take charge. Contact The Ottawa Clinic and book a consultation.