Do Ottawa Women Want the Melania Makeover?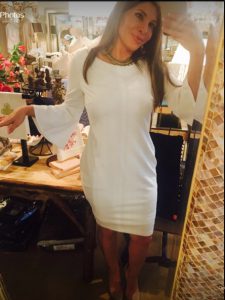 The Melania Makeover is the latest trend that has some women flocking to their plastic surgeons. One Texas woman, Claudia Sierra, recently underwent nine plastic surgery procedures plus hair extensions, blue eye contact lenses and a spray tan to look like the FLOTUS, and she is delighted with the result.
"When you look at Ms. Sierra's motives for having the surgery, she's very much like many of our patients," explains Dr. Nodwell, board-certified plastic surgeon and co-founder of The Ottawa Clinic. "She's a 40-something mother-of-two who wants to look as great as she feels. The cosmetic procedures she has undergone are among the most common."
Getting the Melania look involves these plastic surgery procedures:
Of course, not every woman is a viable candidate for the Melania Makeover. Those who have health problems such as heart disease, poorly-controlled diabetes and untreated depression would be advised against having cosmetic surgery. However, for those who are in good health and have an active lifestyle, plastic surgery is a good option in getting their desired look.
"The Melania Makeover is super-hyped in the media, but it's really just a collection of very popular procedures that our patients undergo every day," explains Dr. Nodwell. "Most aren't interested in becoming a celebrity lookalike; instead, they find changing their physical appearance is personally empowering."
To find out if you're a suitable candidate for a makeover, book a consultation now.