Bootylicious Ottawa Thanks to New PAL Technology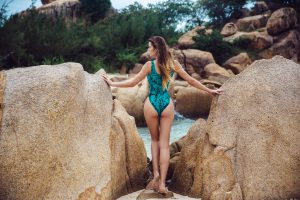 When rapper Sir Mix a Lot had his 1991 number one hit, Baby Got Back, he couldn't possibly have foreseen today's big booty beauty trend, but here it is in 2017. Over the last year, Buttock augmentation using fat grafting has increased 26 per cent according to a recent study by the American Society of Plastic Surgeons (ASPS).
In this procedure, the plastic surgeon uses liposuction to harvest unwanted fat from the abdomen and then injects it to lift the buttocks. The trend is being driven, in part, by PAL technology (power-assisted liposuction) which is now available at The Ottawa Clinic.
"PAL gives us greater precision and control than can be achieved with traditional liposuction," explains Dr. Trefor Nodwell, co-founder of The Ottawa Clinic and a board-certified plastic surgeon. "It protects micro-vessels and leaves fat cells intact…which is perfect for fat grafting procedures such as the popular Brazilian Buttlift. Our patients love this because the material injected is their own fat and the results typically last longer than fillers."
According to ASPS survey there has been a dramatic increase in fat grafting procedures right across North America:
Minimally invasive cosmetic fat injections increased 13 per cent
Buttock augmentation using fat grafting increased 26 per cent
Breast augmentation using fat grafting increased 72 per cent
In addition, innovative non-invasive fat reduction and skin tightening procedures are becoming increasingly commonplace. The study found that:
Dr. Nodwell explains, "A decade ago we would see a patient every seven to 10 years. With these new low-cost and non-invasive procedures giving people almost instant improvement, we see our patients a lot more often. Their popularity indicates that people increasingly see cosmetic surgery as part of a good, ongoing beauty regimen."
To learn if fat grafting or non-invasive rejuvenation procedures are right for you, book a consultation with The Ottawa Clinic.