Dr. Nodwell's Take On 2016 Cosmetic Surgery Trends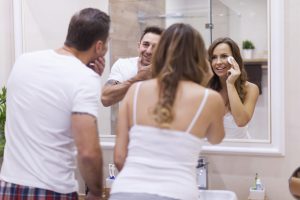 Plastic surgery is always evolving; new treatments come to the fore, more people learn about the benefits (physical and mental) and the surrounding stigma is gradually declining. Throughout his career, Dr. Trefor Nodwell, board-certified plastic surgeon and founder of The Ottawa Clinic, has seen the trends come and go.
Here is his take on some of today's cosmetic surgery trends:
A younger generation seeking plastic surgery.
"What's interesting about patients in their mid-twenties is, often, they've already thoroughly researched the subject of their consultation before the visit," explains Dr. Nodwell. "What they're seeking is to establish a relationship with the plastic surgeon or dermatologist and confirm what they've learned."
Millennials have few misgivings about talking to friends and family about procedures they're considering. "Patients of a younger generation often bring a friend to the consultation," the doctor explains. "They rely on sharing information via word of mouth and social media; we don't often see the 'taboo' of plastic surgery in this age range."
Social media in the operating room.
Some surgeons live broadcast video of procedures on social media. "While innovative and a great source for patient education, I watch these posts through the lens of a professional who sees this daily," says Dr. Nodwell. "I worry that live streaming can degrade from the seriousness of the decisions people make, and can position surgery as spectacle."
"It's a double-edged sword. If we continue to veil things under the guise of privacy, we're not educating people and removing barriers," Dr. Nodwell emphasizes. "There has to be a healthy compromise between transparency and education, and re-emphasizing the fact that surgery—however minor or major—must be taken seriously."
The popularity of non- and minimally-invasive treatments.
Every few years, treatments such as BOTOX® Cosmetic or other facial fillers are changed or improved—treatments may last longer or create a more natural feel, for example. "We've noticed that the industry listens to plastic surgeons and patients to improve products," says Dr. Nodwell. "As the products and techniques around them are refined, we are seeing a wider acceptance in such treatments."
Many patients today are excited about the more novel, minimally- and non-invasive, but highly-effective, procedures. "With our Dual CoolSculpting® treatment, people are flabbergasted they can have a measurable, visual change without surgery, in as few as one to three sessions," says Dr. Nodwell.
Men seeking plastic surgery.
"We are certainly seeing more men now than ever before," states Dr. Nodwell. "For some men, undergoing plastic surgery follows a cultural perception—'I can't have any downtime or I'll miss work, business meetings, trips…but I also don't like my 'spare tire'." At The Ottawa Clinic, more men are undergoing whole body CoolSculpting® and BELKYRA™, an injectable treatment that helps eliminate the double chin.
If you'd like to find out what plastic surgery procedure may be right for you, book a consultation today!