Getting Plastic Surgery This Winter?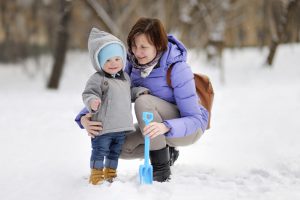 Many people hibernate during the cold and snowy months and leave worrying about how they look until the spring. But, for those considering plastic surgery, this hibernation period is perfect, because it provides ample time to recover from procedures such as a nose job or facelift.
"Sun exposure can have a negative impact on the recovery process, especially for face procedures," says Dr. Trefor Nodwell of The Ottawa Clinic. "Getting a procedure done in the winter is a great way to minimise scarring and prevent infection because people stay inside and are less active. It's especially important to avoid tanning as it can lead to more noticeable scars. We recommend patients avoid UV rays for eight months."
Though people undoubtedly want to show off their new body, many body contouring procedures require that patients wear special garments. After a tummy tuck, for example, patients must avoid strenuous activities for six weeks and have to wear special clothing.
"After a major operation like a tummy tuck, you have to wear a compression garment to help your body hold its new shape," explains Dr. Nodwell. "The garment can be rather bulky and you might not want your whole office to know you had plastic surgery. Getting body contouring done in the winter means you can easily conceal the girdle under sweaters."
Start Planning Now For Summer
One of the best reasons to get a cosmetic procedure done in the winter is preparation. While many people long for a new body when bikini season arrives, it takes time for the body to adjust.
"If you are planning on showing off in the summer, you have to begin thinking about your surgery several months in advance," says Dr. Nodwell. "Women who want to get a breast reduction or an arm lift often get these procedures done between January and March so that the scars can heal a bit before showing off. As with a tummy tuck, these procedures also limit your mobility, so getting them done in the winter is ideal as most people are less active."
Do your New Year's resolutions include plastic surgery? Book an appointment with The Ottawa Clinic to schedule your procedure over the winter.
What can you expect from your plastic surgery recovery?'