Ottawa Wedding Show: Win a BOTOX® Treatment from The Ottawa Clinic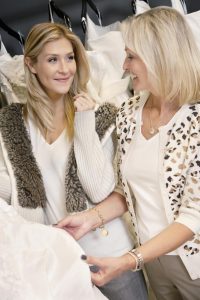 This weekend The Ottawa Clinic is helping brides prepare for their wedding by offering them a chance to win one of 10 BOTOX® Cosmetic treatments*! Stop by The Ottawa Wedding Show on April 2nd and 3rd and meet with Dr. Nodwell, plastic surgeon and founder of The Ottawa Clinic, to find out which cosmetic procedures can help brides (and their mothers!) prepare for their wedding days.
"Every bride is unique — there's no 'one size fits all' solution to help her look and feel her best for the big day," says Dr. Nodwell. "We offer a range of procedures and services to suit each bride's specific needs."
The Ottawa Clinic designs wedding packages that address the most common concerns for brides and their mothers, such as their figure, skin complexion, fine lines and wrinkles, and hyperhidrosis (excessive sweating). Anyone who signs up for a free consultation will be entered to win one of ten BOTOX® Cosmetic treatments.
Dr. Nodwell, Dr. Chitte and Dr. Macdonald and his team will be at booth #507 to inform brides about simple non-invasive treatments such as VOLBELLA®, which improves the shape and contour of the lips, and more extensive body contouring procedures, such Dual CoolSculpting®, which require longer recovery periods.
Can't make the wedding show? Book a consultation and meet with a board certified plastic surgeon at a time that is right for you!
*Each of the 10 winners will receive 10 units of BOTOX®, per person. To become eligible a person must book a consultation at The Ottawa Wedding Show. At the scheduled consultation the winner will discuss the treatment and process with a medical professional from The Ottawa Clinic.