How to Lose a Dress Size and Gain Confidence: A CoolSculpting® Journey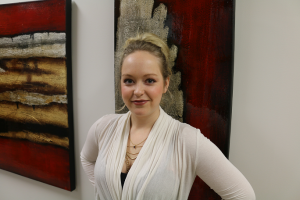 "I can't walk past a store window or a mirror these days without taking a glance at my reflection with a big smile on my face," says Melissa, patient liaison at The Ottawa Clinic. It's been nearly a year since Melissa began her Dual CoolSculpting® treatment with Dr. Trefor Nodwell at The Ottawa Clinic and already she's lost enough weight to go down a size, thanks to the fat-freezing technology.
"Now I wear tight tops proudly. I have a flat stomach, something I've been working hard toward for a very long time," she says. "And it's just in time for my sunny vacation in April!" Losing weight is half the battle, keeping it off is another challenge. Dual CoolSculpting® and a healthy eating regimen helped Melissa get her to where she is today — a confident state of mind and positive body image.
Dual CoolSculpting® is a safe way to get rid of stubborn fat without surgery. The technology freezes fat cells and breaks them down for your body to expel naturally. The 'dual' aspect is offered only by The Ottawa Clinic and allows patients to treat two areas at the same time, cutting treatment time in half. To help maintain her weight loss, Melissa has reduced the amount of high-fat foods she eats and upped her fruit and vegetable intake.
"I'm much more self-confident now than I was before I started my treatment," explains Melissa. "I finally feel comfortable in my own skin and actually like how my clothes fit me now."
Melissa was nervous about how she'd look in a bridesmaid dress at one of her good friend's summer weddings, but shortly after her first CoolSculpting® session in the spring, she grew assured the dress would fit like a glove. "The dress fit and I must admit, I liked the way I looked," she states.
In all, Melissa's had 12 Dual CoolSculpting® sessions across different areas of her body: her arms, lower abdomen, the sides of her stomach, lower back flanks and thighs (inner and outer). The latest cycles were completed in December, and have led to the most significant results so far.
"When spring hits you can bet I'll be at the stores buying new clothes…in a smaller size," she exclaims.
Melissa isn't shy to share her experience with patients who visit the Clinic and ask about the procedure. In fact, she welcomes it. "I let them know it actually works and makes you feel good. I always tell them if they think they'll feel better, why not try it?"
Is CoolSculpting® right for you? Visit The Ottawa Clinic to determine the best approach for your weight loss plan.