Breast Lift vs. Breast Augmentation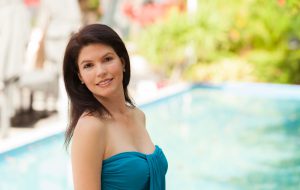 Breast surgery is a popular area of plastic surgery that is often sought after to restore the breasts to a more youthful appearance or to enhance their natural shape. Breast lift surgery (mastopexy) and breast augmentation are two of the commonly performed breast procedures, each providing specific benefits for the right candidates. While breast lift and breast augmentation can both improve breast firmness and address some degree of sagging, the procedures have different goals, and our plastic surgeons recommend one or both accordingly.
Breast lift surgery, for instance, can help reverse poor skin laxity that is causing the breasts to sag. The procedure can also eliminate excess tissue that is creating a "deflated" look, such as from volume loss after pregnancy or due to aging. Breast augmentation, on the other hand, is specifically designed to enhance the shape and size of the breasts. Using breast implants, the augmentation procedure adds volume to the breasts for a more shapely appearance.
In some cases, the combination of a breast lift with implants may be advised, to both lift the breasts and add fullness. The best solution for your needs will ultimately need to be determined in a consultation with one of our experienced plastic surgeons. To learn more about breast lift and breast augmentation, please contact us to schedule your consultation.