Dermal Fillers vs. BOTOX® Injections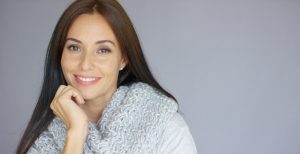 Dermal fillers and BOTOX® Cosmetic are both types of cosmetic injectables that can help diminish unwanted signs of aging in the face. This includes fine lines and wrinkles that can make one look older than they feel, as well as tired or angry. Although fillers and BOTOX injections are both popular methods of treating facial aging without surgery, each type of injectable works in a different way and, therefore, addresses different concerns.
Dermal fillers, such as the JUVÉDERM® family of products, are designed to restore lost facial volume that tends to deplete with age. By administering the filler injections, which are often composed of hyaluronic acid or a similar ingredient, patients can achieve more youthful features. Common concerns that can be treated with dermal fillers include thin lips, a "sunken" cheek contour, nasolabial folds, and dark hollows under the eyes.
While fillers address these static concerns, BOTOX Cosmetic is specially made to treat dynamic wrinkles that occur in certain areas of the face. Also known as onabotulinumtoxinA, BOTOX Cosmetic is injected into facial muscles that cause moderate to severe forehead lines, crow's feet, and frown lines. As these muscles relax, the skin is prevented from wrinkling during facial expressions, providing a smoother, younger-looking facial appearance.
To learn which injectable option is right for your facial concerns, please contact The Ottawa Clinic to schedule your consultation.