6 Tips for Tummy Tuck Recovery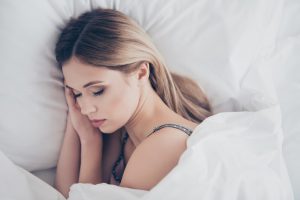 The recovery from tummy tuck surgery will vary for each patient based on a number of factors, including the complexity of their procedure and the rate at which their body heals. While the recovery process may look different from one patient to the next, our plastic surgeons recommend taking certain precautions to help ensure a smooth recovery and lower the risk of potential complications.
Arrange for help during the initial recovery period so you are able to fully rest.
Fill prescriptions and get the needed post-operative garments ahead of time.
Eat a balanced diet rich in vitamins and minerals to promote faster healing.
Avoid smoking and other tobacco products several weeks before and after surgery.
Start gentle movement, such as walking, soon after surgery to reduce the risk of blood clots.
Give yourself enough time to relax and heal, including taking time off work (typically about two weeks).
In the end, the most important tip for recovering from tummy tuck surgery is to follow your plastic surgeon's instructions. Our team personalizes this advice according to each patient's medical history, the specifics of their procedure, and their progress with healing (which is monitored with follow-up visits throughout one's recovery). Our surgeons ensure tummy tuck patients are well-informed about what to expect at every stage of their recovery, and encourage them to reach out with any concerns or questions they have.