The Four First Questions About Plastic Surgery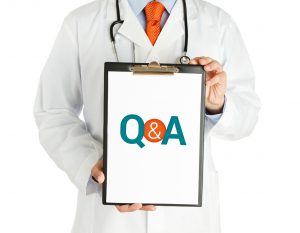 Deciding to undergo plastic surgery can be daunting. Finding the right surgeon and weighing the risks against the benefits are just some of the most common concerns people have. To help Ottawans who are considering plastic surgery, Dr. Trefor Nodwell of The Ottawa Clinic sat down to answer some of the most common patient questions.
How do I pick a surgeon?
"Plastic surgery procedures can be life changing, so make sure you pick a qualified surgeon whom you can trust," says Dr. Nodwell. "Start with recommendations from friends, and make sure the plastic surgeon is certified with the Royal College of Physicians and Surgeons of Canada. During your consultation ask questions, and make sure the surgeon understands your goals. You want to pick a surgeon who puts you at ease and understands your needs."
What are the risks?
"Like any operation, plastic surgery comes with risks. The key to managing complications is refined technique, and good patient and surgeon communication," says Dr. Nodwell. "Make sure your surgeon and his or her team will be there to help you along way, and always be honest. Let them know about any allergies, medical conditions or hereditary disorders, as these may affect your procedure and recovery."
If a complication does arise, it's usually early in the recovery process. If a patient experiences infection, fluid build-up or swelling, he or she should call the doctor or seek medical attention. Some long-term effects, like changes in sensation, are difficult to predict or treat.
Will I have scars?
"While scarring is unavoidable, an experienced plastic surgeon positions the scars so that they are hidden in day-to-day life," explains Dr. Nodwell. "In the case of a facelift, for example, scars are hidden along the hairline and behind the ear; for a tummy tuck, scars are positioned to be covered by undergarments or a bathing suit."
How long do the effects last?
"This is the biggest difference between an in-office cosmetic procedure and plastic surgery," says Dr. Nodwell, "The effects of plastic surgery last for years but can come with a longer recovery process. An office procedure, like BOTOX® Cosmetic, is quick, effective and non-invasive, but patients have to come back regularly to maintain the results."
Are you ready for the next step? Book a consultation with The Ottawa Clinic to figure out what procedure will help you reach your goals!