Reasons Why Women Choose Breast Lift Surgery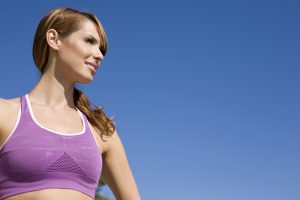 Although breast augmentation is a popular procedure for women seeking to enhance their breasts, some individuals are actually better candidates for breast lift surgery. This rejuvenating procedure can address many common concerns that women have with their breasts. A lift is often performed to accomplish the following benefits:
Elevate the position of the breasts on the chest wall
Resize the areolae
Reposition the nipple-areola complex
Enhance breast symmetry
Improve the overall shape of the breasts
Boost self-esteem
Many women who choose breast lift surgery have experienced sagging or drooping of the breasts after pregnancy, breastfeeding, or significant weight fluctuations. Women who also want to restore lost breast volume can combine breast lift surgery with breast augmentation for a more complete rejuvenation. Breast lift surgery can also be incorporated into a comprehensive mommy makeover plan. During the consultation, your plastic surgeon will perform a physical examination, discuss your cosmetic goals, and determine which procedure is best suited for your needs.