Face Forward: 3 Fast Facial Procedures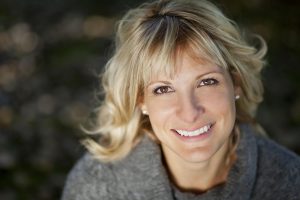 From genetics to age and stress, there are many factors that impact the appearance of facial features. Everyone wants to put his or her best face forward, and for some, cosmetic procedures provide a good solution.
While skin care products are essential to maintaining healthy skin, plastic surgery procedures like dermal fillers, fat grafting and facial implants can help fix facial imperfections and the signs of aging.
Focus on Features
"Dermal fillers and BOTOX® are some of our most popular facial procedures," says Dr. Nodwell of The Ottawa Clinic. "These procedure have been around for decades so many people are familiar with them. They are administered in office so it's quick and easy to perform, which means our clients can come in and get out quickly looking beautiful."
Injectable fillers like JUVEDERM® have many applications. They can be used to enhance the size and shape of the lips, redefine the contours of the cheek, lift sagging jowls and smooth out the lines around the eyes. Results from these procedures last between three and six months.
Reduce Wrinkles
"Fat grafting is a great alternative to dermal fillers for patients who want longer lasting results," says Dr. Nodwell. "Because we use a patient's own fat tissue, their stem cells can help stimulate the production of collagen in the face."
Fat grafting is ideal for patients who want to smooth out the lines and wrinkles in their face, and revive sagging skin. The fat needed for this procedure is taken through liposuction from a region with excess fat, like the abdomen, hips or thighs, giving patients the added benefit of re-contouring in this area.
Add Definition
"Patients whose cheeks have lost their shape with age, or who have a recessed chin are ideal candidates for facial implants," says Dr. Nodwell. "By inserting a silicone cheek or chin implant, we can permanently change the shape of a patient's face, giving it a more youthful appearance and balancing out the composition of their face."
Put your best face forward this fall and book a consultation with The Ottawa Clinic to find out which facial procedure is right for you!