Five Top Questions About Lip Enhancement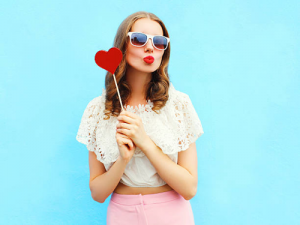 If it seems that everybody you know is going for a fuller-lipped look these days, it's probably true. Millions and millions of women and men had lip augmentation procedures last year, according to American Society of Plastic Surgeons.
But before piling on this lip plumping trend, there are some important questions you should ask to make sure it's right for you. Here's the top five questions the board-certified plastic surgeons at The Ottawa Clinic get the most from people considering a lip augmentation procedure.
1. Is lip augmentation permanent?
Dermal fillers, such as JUVÉDERM VOLBELLA® XC, are a non-invasive, temporary treatment that can be re-done and completely reversed if wanted.
2. How long does last?
Everybody is different depending on their own metabolism and how fast their body can break down sugars. Although, on average, lip augmentation lasts from nine to 12 months before having to re-touch.
3. How much does it cost?
The usual cost varies on a patient by patient basis. The Ottawa Clinic plastic surgeons tailor each procedure to an individual patient's needs and desired outcome. Whether its refinement and definition or a fuller plump lip, the volume of filler and number of injections will vary. On average a lip augmentation will cost you less than a weekend at a luxury spa.
4. What is the recovery time?
Lip augmentation is a non-invasive procedure, which means no downtime and less intensive planning. Within a few hours your lips should begin to feel normal again with only slight bruising and swelling. After a few days of the procedure, all swelling typically fades.
5. Does it hurt?
Not much! Each injection contains a numbing agent that will reduce sensitivity. The needles start with a slight pinch and end with a burning sensation as the filler is injected. Once the numbing agent is gone, your lips will feel like yours again.
Book a consultation today to find out if a lip enhancement is right for you!