Dermal Fillers: Non-surgical Options in the Fight Against Father Time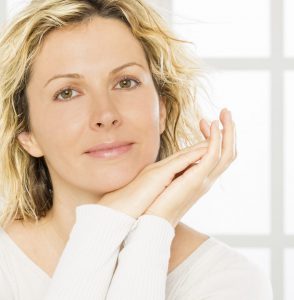 They say it's not the years in your life that count, but the life you put into your years! It's true that today women are living longer, more healthy and active lives, and they want a fresh, youthful look that matches how they feel inside. Many are turning to dermal fillers as an alternative to surgery for a safe, long-lasting beauty lift.
"Filler injectables are one of the most popular procedures for our patients who want to soften the effects of time and look younger,'' says Dr. Trefor Nodwell, board-certified plastic surgeon and co-founder of The Ottawa Clinic. "The overall effect is to give the face a smoother, more youthful appearance."
Most Popular Treatments
Women are using fillers – typically from the JUVÉDERM® family – to treat a range of issues:
Restoring volume to their eyes, cheeks and chin areas
Filling in facial lines and wrinkles
Redefining and plumping up lips
Reducing the appearance of scars
Fillers are made of hyaluronic acid, a naturally occurring substance that is found throughout a human body. The body will naturally metabolize the filler over time, making any risk low.
"We see great results using different volumes and consistencies of quality fillers for our patients," says Dr. Nodwell. "They can work wonders, shaping different sections of the face and filling out hollowed areas caused by a loss of fat and collagen over time. I've had patients tell me they feel like they've had a 'mini-facelift'.
Results can be seen instantly and will last between six and 24 months, depending on consistency of the product, site of injection and the individual patient.
The procedure is conducted in-office and usually takes about an hour. There is no downtime. Afterward, there may be some initial mild swelling, redness or light bruising in treated areas. These symptoms usually disappear within hours.
Choose Wisely
To get the very best results, there is a no more qualified, highly-trained or knowledgeable practitioner than a plastic surgeon when it comes to injecting dermal fillers.
Interested in exploring the anti-aging benefits of facial fillers? Book a consultation with The Ottawa Clinic and get a fresh, natural look—no surgery required.