Ottawa Men Are Getting Rid of Unwanted Hair – with Lasers!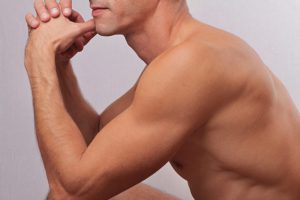 For some men, the idea of taking off a shirt in public can be a daunting prospect. It's not just about hitting the gym. Increasingly, many guys are self-conscious about unwanted body hair, particularly on the back, chest and shoulder areas.


The Ottawa Clinic's newest laser hair removal technology, CynoSure®'s Icon™ IPL, is getting great results from men who are tired of shaving, and want to avoid the painful ordeal of waxing or smelling chemical hair removal products. Considered by many to be the gold standard in laser hair removal, this state-of-the-art laser technology is appropriate for any hair type, while leaving the surrounding skin undamaged. The Icon™ IPL can selectively target dark, coarse hair that is hard to control, and is also safe for sensitive areas.
"Over the past year, we've seen a dramatic increase in the number of men seeking non-surgical treatments such as laser hair removal," said Dr. Sachin Chitte, board-certified plastic surgeon and Co-Director of The Ottawa Clinic. "Our male patients typically come to us to get rid of annoying hair on the back, shoulders and neck area. Overall, they want a cleaner and well-groomed look."
Men can achieve a much-improved look in as few as four to six laser hair removal sessions—with no downtime. Each session can last between five to 30 minutes depending on the volume of hair. Once the treatments are finished, patients will begin to see a decrease in hair thickness and amount of hair in the desired area.
         
Dr. Chitte explained, "In comparison, laser hair removal feels similar to lightly snapping a rubber band against your skin, followed by a cooling sensation. After four to six treatments, you can expect long-lasting results – usually up to six months. In conjunction with laser treatments, some Ottawa Clinic patients will also apply a prescription cream like VANIQA®, which slows the rate of hair growth, to prolong results even further.
So guys, say good-bye to razors – and those awkward waxing sessions at the local beauty salon – and hello to smooth, healthy skin. Try laser hair removal and discover a more confident, shirtless you.
For more information about Icon™ IPL laser treatments, book a consultation with The Ottawa Clinic today.