5 Tips for Choosing an Ottawa Plastic Surgeon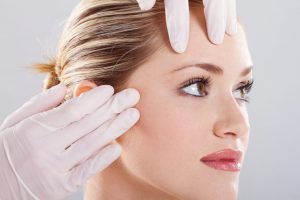 If you are considering plastic surgery, choosing the right surgeon is critical. It can mean the difference between a great outcome or one that doesn't meet your expectations.
Before booking any kind of surgical procedure, read the tips below from Dr. Trefor Nodwell, and Dr. Sachin Chitte, board-certified plastic surgeons at The Ottawa Clinic.
Tip #1: Always check for credentials
"As a starting point, make sure that your practitioner is a licensed, board-certified and trained plastic surgeon," advises Dr. Chitte. Some doctors or dentists may describe themselves as "cosmetic surgeons", but they are not trained, certified specialists in plastic surgery.
Dr. Chitte explains the difference. "In Ontario, the only practitioners who can officially call themselves "plastic surgeons" are medical doctors who then undergo years of specialized training to receive a certificate from the Royal College of Physicians and Surgeons of Canada indicating they are plastic surgeons. No one else can call themselves plastic surgeons."
(Question? Contact the Canadian Society of Plastic Surgeons or the College of Physicians and Surgeons of Ontario.)
Tip #2. Specific experience counts
When you meet with a plastic surgeon, ask about his or her areas of expertise. For example, one surgeon may specialize in body procedures such as a breast augmentation or body contouring, but not in certain facial procedures. Ask how long has he or she has been performing a specific surgery and how often. You'll want to ensure that the surgeon you select has significant experience performing the procedure that you're considering.
Tip #3: A great track record
Determine if your surgeon has a track record of happy patients who are pleased with their results and the care they received. During your consultation, are there before and after photos to review? Can you speak personally to former patients who have undergone the procedure? Do they speak positively about their experience, the surgeon, the surgical facility and service of the medical team?
Even if a surgeon is highly qualified, surgical complications, while rare, can occur.
"Your surgeon should always advise you about complications that can result from a procedure and be able to demonstrate they will manage them appropriately," said Dr. Nodwell. "This can be just as important as having a long list of satisfied patients."
Tip #4: Reputation matters
You can read about the online reputation of your surgeon by reviewing various websites such RateMD and RealSelf. Check online or ask if they have ever had a successful lawsuit brought against them or a successful complaint of negligence.
Red flags:
If the surgeon minimizes the risks or recovery time
If they aren't involved in post-operative care or don't have hospital privileges
If they offer guarantees, bargain prices or gimmicks
Tip # 5: Good rapport
Plastic surgery combines medical technique with the aesthetic. To achieve your vision and desired outcome, you'll need to be open and comfortable with your surgeon. "We believe in educating and empowering our patients about their plastic surgery options and potential outcomes," said Dr. Chitte. "It's a journey we take together and communication is very important."
Considering plastic surgery and have more questions? Book a consultation with Dr. Chitte or Dr. Nodwell at The Ottawa Clinic today.