Am I a Good Candidate for Rhinoplasty?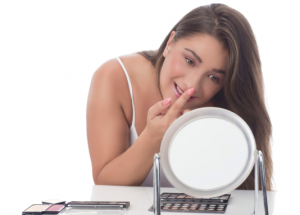 A rhinoplasty (also known as nose surgery) is typically performed for one of two main reasons: cosmetic enhancement or functional correction. Each rhinoplasty procedure is customized according to the unique needs and desires of the patient. Some patients seek to change the size and shape of the nose, and for these patients, a rhinoplasty can smooth the slope of the nose, change the tilt of the nasal tip, widen or narrow the nostrils, and improve overall symmetry as well as proportion. Patients who have difficulty inhaling and exhaling through the nose can have any obstructions to their airway corrected with rhinoplasty, allowing them to breathe with greater ease.
Since rhinoplasty can improve the form and function of the nose simultaneously, some candidates who require a rhinoplasty to facilitate breathing also choose to change the appearance of the nose. Other candidates for rhinoplasty seek to revise the unsatisfactory results of a previous rhinoplasty. Ideal rhinoplasty candidates are in good overall health and will maintain realistic cosmetic goals about what this surgery can achieve. The best way to discover if rhinoplasty can achieve your goals is to schedule a consultation with an experienced plastic surgeon.