The Destigmatization of Cosmetic Surgery in Ottawa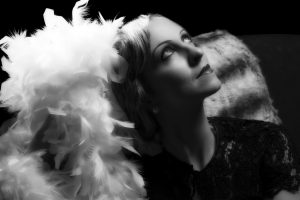 Marilyn Monroe, Rita Hayworth and even Dean Martin—the actors of Hollywood's Golden Age known for their charm and good looks—were often hush-hush about their beauty regimes, many of which included plastic surgery. But 50 years ago, it was considered taboo and only for the elite and wealthy. Is the stigma still strong today? Absolutely not. Dr. Sachin Chitte, board-certified plastic surgeon and co-founder of The Ottawa Clinic, explains why.
Everyone knows somebody who's done it!
Since 2011, the number of people who have had plastic surgery has increased by 115 per cent. That's a lot of growth in a short time! Driving part of this trend is that people are empowered with information. "There's tons of excellent, detailed information available freely online so people can make informed decisions about their own health and beauty concerns," says Dr. Chitte. "Whether it's to refine the nose, slim the waistline or colour correct the skin, I encourage patients to learn about their procedures and to share their experiences with friends and family. Awareness and education are the first steps in changing," says Dr. Chitte.
It's affordable.
Financing options place plastic surgery within reach for the average person. "We see patients who take advantage of the financing we offer for a range of treatments," explains Dr. Chitte. "Whether it's a surgical procedure such as rhinoplasty to realign the nose or a non-invasive treatment such as CoolSculpting® to break down fat around the waistline, we know patients love the flexible finance options." Companies such as Crelogix and Medicard offer financing plans to help.
People are healthier and living longer.
It's been said 60 is the new 40! Back in Hollywood's Golden Age the average life expectancy for Canadian women was 61; today it's 82. That's a big change. Canadians are living longer, healthier lives, and they want to look their best no matter what age. "Whether a 40-year-old woman seeks post-weight loss body contouring , or a 60-year-old man visits us for eyelid surgery, each patient's goal is the same: to feel better and be happy," explains Dr. Chitte. "We all want to live happier, healthier lifestyles—cosmetic surgery is one of many ways people can achieve that."
Book a free consultation with Dr. Chitte to learn more.