How to Get the Most Out of Your Plastic Surgery Consultation
You've asked your friends and scoured every corner of the web to find the right plastic surgeon to help with that bump on your nose or to deal with those dark skin patches. Now it's the moment of truth! You meet your plastic surgeon for a consultation.
Dr. Trefor Nodwell, board-certified plastic surgeon and founder of The Ottawa Clinic, explains what to expect.
An open, honest conversation.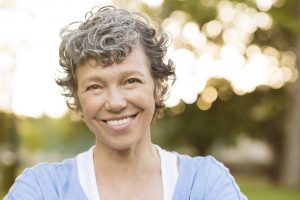 "The consultation is your first opportunity to have a candid conversation with us. We encourage patients to ask questions and explain their desires, anxieties and expectations," says Dr. Nodwell. "This is when you get to know your surgeon and start to build a trusting relationship."
It's important to do your homework before the consultation, too—read up on basic terminology and what different procedures can offer. From there, you and the surgeon can have a productive conversation to determine what treatment will best meet your needs. Your plastic surgeon will use what's learned in this session, along with your medical history, to develop a tailored treatment plan.
Ask your surgeon:
Why am I a good candidate for this procedure?
What financing options are available to me?
How experienced are you with this procedure?
An understanding of how the procedure will be performed.
Some non-surgical procedures can be performed in-office, such as BOTOX® Cosmetic and Fraxel®. Liposuction, rhinoplasty, breast augmentation and many other treatments must be performed in-hospital under general anesthesia. Depending on the severity and complexity of each procedure, the process and recovery will differ.
Ask your surgeon:
At what hospitals do you have surgery privileges?
What can I expect during the procedure?
How long will I be in the hospital for?
Clear expectations of recovery.
"Everybody is different—from the technique required, to discomfort encountered, to the recovery experience," explains Dr. Nodwell. "We'll fully explain the procedure, including how long it will take for incisions to heal and the length of time before you can resume regular activity."
Ask your surgeon:
How can I minimize scarring?
How frequent will we have follow-up appointments?
Will I need to wear special garments to heal?
The Ottawa Clinic's qualified plastic surgeons will ensure you're equipped with the right information needed to take the leap.
Book a consultation with a board-certified plastic surgeon to discuss your aesthetic desires.