Looking 20 Years Younger for a 40-Year Reunion: Neck Lift Patient Tells All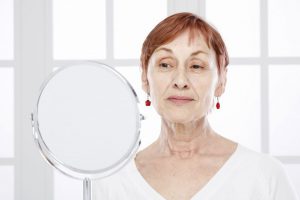 "When I met with the ladies I worked with 40 years ago at a reunion this year, we laughed about how much we've changed," says Mary Ann, a 65-year-old Renfrew native. "To my surprise, a former colleague of mine mentioned how well I've aged and asked me my secret." The secret, says Mary Ann, is Dr. Trefor Nodwell—board-certified plastic surgeon and founder of The Ottawa Clinic.
"I was frank. I told her I had an extended neck lift with pre-jowl liposuction with Dr. Nodwell and I've begun Fraxel® treatments to refine my skin," she explains. "Why keep it a secret?"
Mary Ann's family doctor referred her to The Ottawa Clinic in 2015 so she could discuss her concerns about the loose skin around her neck. "It looked like I didn't have a chin! When I met with Dr. Nodwell for a consultation, he listened to my concerns and told me about the neck lift," she explains.
"Excess skin and fatty tissue under Mary Ann's chin made her a good candidate for this sort of procedure," explains Dr. Nodwell. "We placed small horizontal incisions around Mary Ann's ears to remove this fat and to tighten the skin."
A four-hour surgery at the Queensway Carleton Hospital led Mary Ann to a more defined, youthful look. "The pain medication helped me get through recovery, and I only have a faint scar around my ear and hidden in my hair, thanks to the scar cream Dr. Nodwell gave me," she says.
While recovery was moving along, Mary Ann expressed another concern—this time with a dark spot on her cheek, the size of a two-dollar coin, which kept changing texture and grew darker. "Dr. Jillian Macdonald, a Royal College-certified dermatologist, performed a biopsy of the skin, which confirmed the spot was benign," explains Dr. Nodwell. "But Mary Ann still wanted it gone."
"We began working together to colour correct Mary Ann's skin using Fraxel®, a laser treatment which lightens and refines the skin's texture," explains Dr. Nodwell. Mary Ann has had three sessions to date, and the spot is now smaller than the size of a dime.
"Life is short. If cosmetic surgery will make you feel better and improve your quality of life, there's no reason why you shouldn't do it, and every reason why you should see Dr. Nodwell," says Mary Ann with a smile.
Learn more about which procedure is right for you. Book a consultation with Dr. Nodwell.