Breast Cancer Awareness: Ottawa Clinic Hosts Training for Local Doctors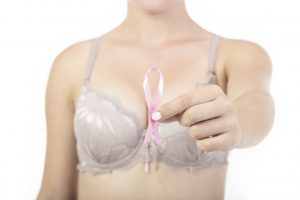 "Keeping local doctors aware of new cancer research and advances in plastic surgery is key to patient care, and forms an important part of our practice," says Dr. Trefor Nodwell, plastic surgeon and founder of The Ottawa Clinic.
Earlier this month, Dr. Nodwell and Dr. Jillian Macdonald, a dermatologist at The Ottawa Clinic, hosted an educational evening for Ottawa doctors about the advances in breast reconstruction, skin cancer and plastic surgery.
In her presentation Dr. Macdonald outlined the indicators of the two most common forms of non-melanoma skin cancer: basal cell carcinoma and squamous cell carcinoma. "Catching skin cancer in the early stages is important because these signs can often be mistaken for everyday blemishes or sores, especially on the face," says Dr. Macdonald. "It is especially crucial to identify non-melanoma skin cancer early on as it can become quite disfiguring if left untreated. Once diagnosed it can be cured with Mohs micrographic surgery."
As October is Breast Cancer Awareness Month, Dr. Nodwell discussed the importance of breast reconstruction. At the Queensway Carleton Hospital, Dr. Nodwell regularly performs reconstruction for women who have had mastectomies. He reviewed the many options and highlighted the advances of breast implants in this setting.
"In my experience, the INSPIRA™ implants are one of the best on the market because they are excellent at holding their shape and provide the most natural-looking breast," says Dr. Nodwell. "Pairing the implant with an acellular dermal matrix provides better results, as this matrix holds the implant in place and provides a scaffolding to support the growth of new skin."
In addition to raising awareness about cancer, Dr. Nodwell discussed the latest plastic surgery technologies provided at The Ottawa Clinic. These included JUVÉDERM VOLUMA™ XC and VOLBELLA® facial fillers and CoolSculpting® technology for fat reduction. They also discussed the Clinic's upcoming launch of BELKYRA® (known in the United States as KYBELLA®) – an approved injectable that treats the double chin by melting fat.
A healthy body leads to a healthy life. To find out how The Ottawa Clinic can help improve your breast and skin health, schedule a consultation today.