Dr. Nodwell on CTV Morning Live Ottawa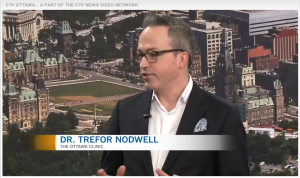 This past Friday, February 19, 2016, Dr. Trefor Nodwell was a guest on CTV Morning Live Ottawa to talk about the benefits of BELKYRA™, a new, non-invasive medical procedure that helps eliminate a problematic area many people face — the double chin.
"The double chin…concerned about two-thirds of adults in multiple studies. It's on people's minds and for many years we've had great solutions for it, but they were surgical – liposuction, neck lifts and face lifts," Dr. Nodwell tells CTV host Lianne Laing. "Some people will always be candidates [for these surgical procedures], but some people are not willing to undergo that type of procedure." BELKYRA™ is a less-invasive solution for the problem area.
BELKYRA™ breaks down fat cells with a naturally-occurring substance found in the body called deoxycholic acid. A fine needle is used to offer the treatment, which takes under 30 minutes at The Ottawa Clinic.
"We've had patients talking to us about this since last fall because they knew it was coming…We started seeing people for treatment last week."
To watch the clip, please click here. You will be directed to the CTV Morning Live Ottawa website.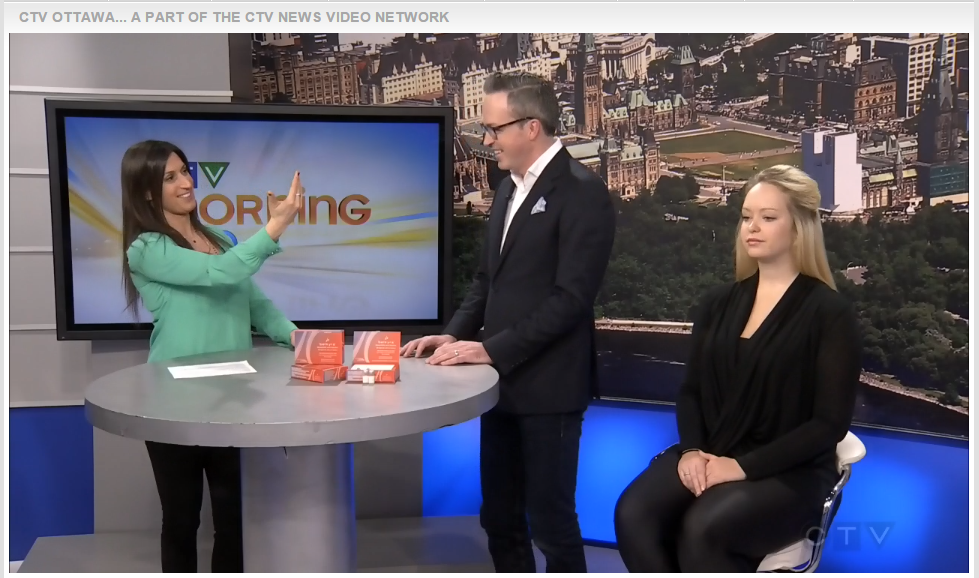 Lianne Laing, Host CTV Morning Live Ottawa; Dr. Trefor Nodwell, founder of The Ottawa Clinic; Melissa Auger, patient liaison at The Ottawa Clinic
For more information on whether BELKYRA™ is right for you, get in touch to book a consultation.