Quick Facts on Plastic Surgery: What Story Does Your Face Tell?
Cosmetic procedures can help you look and feel younger, from in-office procedures like BOTOX® Cosmetic to plastic surgeries like brow and facelifts. But what will work best for your face? What are the long- and short-term effects? How much does it cost? Here's a breakdown of what you can expect from a range of facial cosmetic procedures.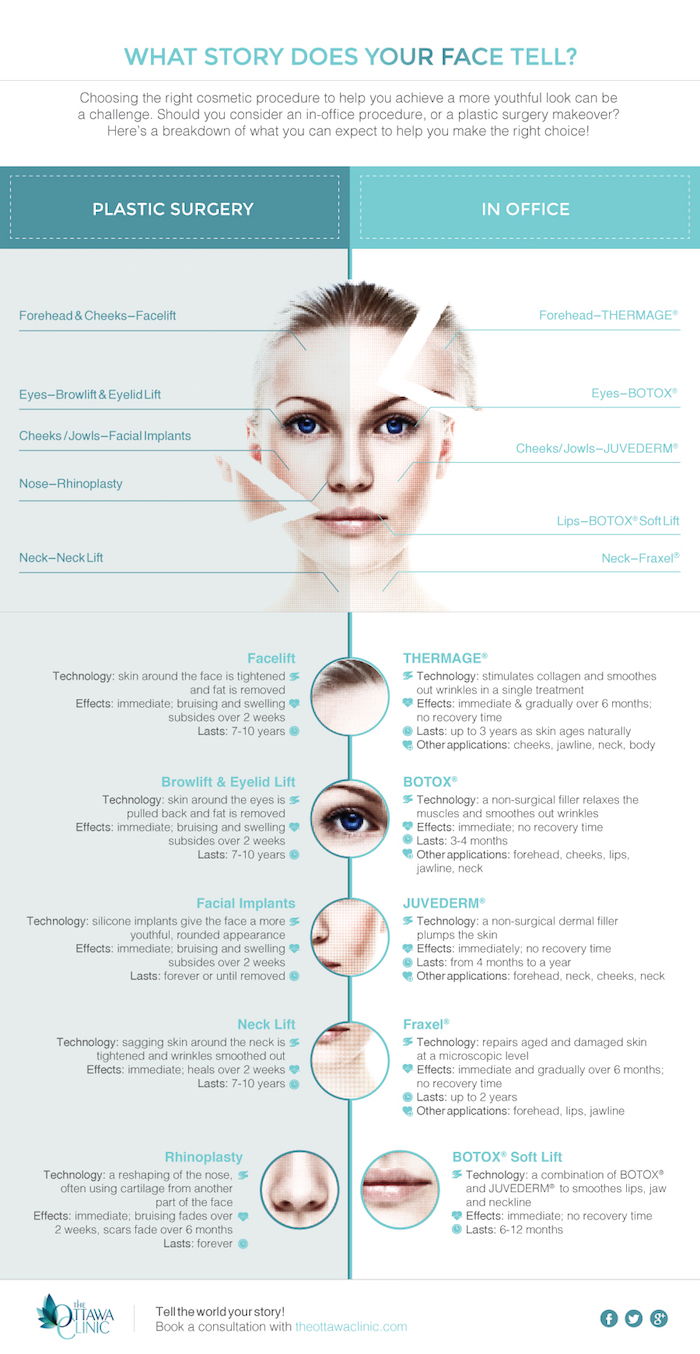 Take charge and let your face tell your story! Book a consultation to see what procedures will work best for you!