Slim Down and Shape Up: Post-Weight Loss Body Contouring Surgery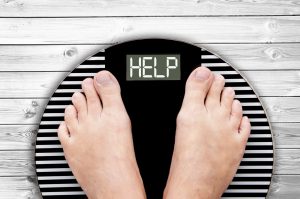 "Body contouring surgery is not for weight loss; it's a process that helps patients achieve their true body shape after they've shed the pounds," says Dr. Chitte, board-certified plastic surgeon and co-founder of The Ottawa Clinic. "After significant weight loss, patients are often left with loose, hanging skin which can affect their ability to carry on with daily activities. Depending on a patient's needs, he or she may undergo a lower body lift, an arm lift or thigh lift to help reduce some of this stress."
Have questions about body contouring surgery? Dr. Chitte has the answers:
Am I qualified for body contouring?
Although each procedure is tailored to a patient's specific needs, certain criteria must be met to qualify. "Whether you've lost weight thanks to a healthier lifestyle or via bariatric surgery, to qualify you must maintain a stable body weight for at least six months," says Dr. Chitte.
Patients who smoke, suffer from heart disease or have diabetes are at higher risk of complications which can impede healing, so they may not be ideal candidates. Stable mental health is equally important because body contouring can substantially impact a patient's emotional outlook.
What areas can I target?
"First I meet with patients to discuss and assess the areas they'd like to address. Those with excess skin around their lower abdomen and thighs may make good candidates for a lower body lift, which involves a combination of procedures to remove extra skin and fat and tighten remaining skin," explains Dr. Chitte. "Arm lifts are common among men and women who've lost weight. This involves removing excess skin and reshaping the arm for a more defined look."
Other treatments include breast lifts, thigh lifts and more.
What is recovery like?
"Major plastic surgery incisions, such as those from a lower body lift, can require a six-week recovery window," explains Dr. Chitte. "Patients are sent home with a compression garment to keep the area tight and facilitate healing." It is recommended patients limit daily activities, particularly those requiring quick movements and heavy lifting, for about six weeks after their procedures so it's important to plan ahead.
Book a consultation with Dr. Chitte to find out which procedure can help you shape up!