Three Common Tummy Tuck Myths, Debunked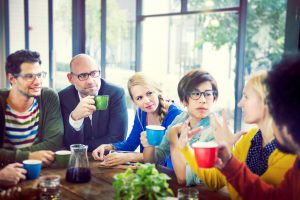 What does a 30-year-old new mother have in common with a 55-year-old farmer who's lost 100 pounds? The answer may not come as a complete shock. "In this scenario, the man's and woman's bodies have undergone significant changes – both are left with excess sagging skin around the lower abdomen," explains Dr. Sachin Chitte, board-certified plastic surgeon and co-founder of The Ottawa Clinic. "The extra skin is a common source of frustration, and is a key criterion for patients seeking an abdominoplasty, or a tummy tuck."
Dr. Chitte uncovers the facts about tummy tucks.
The Myths, Uncovered
1. An abdominoplasty replaces weight loss efforts: FALSE
"Often, patients believe an abdominoplasty will help them lose weight, but it's actually a cosmetic contouring procedure," says Dr. Chitte. "This means a tummy tuck will help patients achieve a more toned and firmer look around the abdomen once he or she has already lost the required weight."
During the procedure, excess skin is removed from the lower abdomen and ab muscles are tightened. The remaining skin is re-draped and pulled tighter for a more contoured look. Scarring is kept to a minimum as, in many typical procedures, a horizontal incision is made just above the pubic line, meaning it can usually be hidden by clothing and swimwear.
2. Tummy tucks are for women only: FALSE
"Most of our abdominoplasty patients are women who have had children and would like to tighten their waistline. It's not, however, just for women," says Dr. Chitte. "Men who have lost a significant amount of weight and are left with extra, sagging skin often visit for a tummy tuck to shape up the area. Even patients who have tried everything to get rid of excess skin – from diet and exercise – commonly visit us."
3. Patients must also have liposuction: FALSE
Liposuction is not a required 'add-on,' although many patients opt for this procedure during their abdominoplasty for added transformation. "Some patients seek liposuction to remove stubborn fat around their upper abdomen or 'love handles,' which can be performed during an abdominoplasty," explains Dr. Chitte. "A thorough conversation with the surgeon will determine whether the combined procedure is appropriate – just know that it's not a requirement!"
Visit Dr. Chitte to find out if you'd benefit from a tummy tuck. Call or book online today!